Posted
March 25, 2013 by Seth Paul
in News
Box Office Weekend: Being "Crood" Not a Bad Thing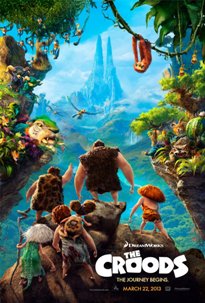 Oz the Great and Powerful finally met its match in not one, but two films released this weekend. The Croods got off to a rousing start with an estimated $44 million, proving itself a winner among audiences and critics. Olympus Has Fallen got mixed critical response, but with an estimated $30.5 million the so-called "Die Hard in the White House" had a better reception than the fifth Die Hard film, and in one weekend made back nearly half its budget costs. Oz the Great and Powerful had to settle for a "measly" estimated $22 million; though with $177.5 million in domestic sales in three weeks, it is not hurting for support, especially with its similar success in the international market.
The Call held up for a second week of excellence, earning an estimated $8.7 million and $30.9 million overall, the Halle Berry thriller making over twice its $13 million production costs. Admission, which also cost $13 million to make, had a less auspicious debut, as it made only an estimated $6.4 million…still likely to break even, but the Tina Fey/Paul Rudd comedy is unlikely to make too many waves, receiving little attention from critics as well.
Spring Breakers came out last week, but in only a handful of selected theaters…and its wide release this week turned out to be a boon. Costing only $2 million to make, its estimated $5 million put it well into the black, and its mostly positive reviews are not hurting, either. On a relative scale, this puts it on better footing than The Incredible Burt Wonderstone (estimated $4.3 million), which plummeted in revenue and remains a box office disappointment (but to be fair, still has a slim chance to avoid bomb status), though Jack the Giant Slayer's year-long delay proved too long a wait, as it has clearly fallen short of expectations, its estimated $3 million this week and $59.1 million in domestic earnings well below its $195 million costs (with foreign box office not enough to make much of a dent).
Finally, Identity Thief and Snitch occupy the bottom slots, though both films have managed to make good despite middling to poor reviews, with Identity Thief's estimated $2.5 million making it over $127.7 million domestically, and Snitch's estimated $1.9 million and $40.3 million domestic totals, while perhaps not as impressive, are still strong enough to make the $15 million thriller a success on its own terms.
Weekend Box Office (March 22nd – March 24th)
The Croods…$44 million
Olympus Has Fallen…$30.5 million
Oz the Great and Powerful…$22 million
The Call…$8.7 million
Admission…$6.4 million
Spring Breakers…$5 million
The Incredible Burt Wonderstone…$4.3 million
Jack the Giant Slayer…$3 million
Identity Thief…$2.5 million
Snitch…$1.9 million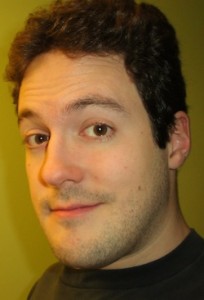 Seth Paul
When not failing to write novels and screenplays, box-office guru Seth writes humorous comedy tracks for films under the name "The One Man Band" that can be found at Rifftrax.com. Although, he has recently succeeded in writing the novella "Jack Alan and the Case of the Not-Exactly Rocket Scientists," available as an eBook on Amazon. He is also the English voice of Zak in "Zak McKracken: Between Time and Space."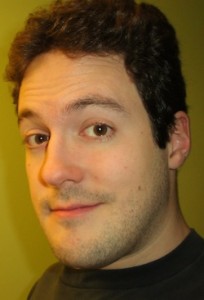 Latest posts by Seth Paul (see all)