Posted
November 18, 2012 by Seth Paul
in News
Box Office Weekend: Breaking Dawn Part 2 Rides Off Into the Sunset With Big Opening Weekend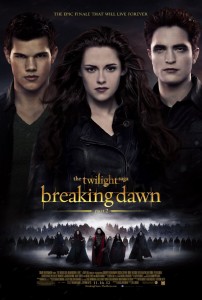 What more can be said? While The Twilight Saga: Breaking Dawn Part 2 did not rise to the opening weekend numbers of New Moon, it certainly came close: the latest (and last) film in the series earned an estimated $141.3 million, more than enough for the series to end on a financial high note (having cost $120 million to make and $199.6 million in foreign box office alone). Critics may have been kinder to this entry than the others (though not by much), but with numbers like these the series has proven critic-proof, as a whole earning $1.2 billion over its four-year run.
Skyfall, last week's top draw, drew in an estimated $41.5 million, but is actually doing excellent business outside of weekend box office, its overall take of $161.3 million showing its daily earnings have remained constant each day since its wide opening. Lincoln, providing much more adult-oriented fare than its counterparts, opened to wide release and a third place spot, the historical epic earning a solid $21 million estimate. Wreck-It Ralph slid to fourth with an estimated $18.3 million, but despite its reviews and decent box office still struggles to make ends meet, with its worldwide take far below expectations for a Disney venture. Flight, on the other hand, is making ends meet with an estimated $8.6 million, putting it strongly above its $31 million budget costs, as is Argo, with an estimated $4.1 million putting its net gains over twice what it cost to make, making both films critical and financial successes.
Taken 2 made an estimated $2.1 million, though at this point it is almost moot for the critically panned but financial smash success, having nearly tripled its investment; Pitch Perfect, while not breaching $100 million, more than tripled its investment with an estimated $1.3 million this weekend and $62 million in domestic ticket sales. In the final slots, Here Comes the Boom scraped its productions costs, with an estimated $1.2 million putting it right at the line to break even domestically (though its $4 million in foreign markets helped it over that line), while Cloud Atlas sputters to a rough finish, only earning an estimated $900,000 for its fourth week and a disappointing $24.9 million to show for it…the $102 million budgeted epic barely caused a ripple in the overseas market, making the film assuredly a massive bomb for Warner Brothers.
Weekend Box-Office (November 16th – November 18th)
The Twilight Saga: Breaking Dawn Part 2…$141.3 million
Skyfall…$41.5 million
Lincoln…$21 million
Wreck-It Ralph…$18.3 million
Flight…$8.6 million
Argo…$4.1 million
Taken 2…$2.1 million
Pitch Perfect…$1.3 million
Here Comes the Boom…$1.2 million
Cloud Atlas…$900,000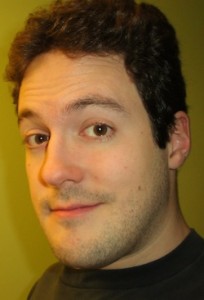 Seth Paul
When not failing to write novels and screenplays, box-office guru Seth writes humorous comedy tracks for films under the name "The One Man Band" that can be found at Rifftrax.com. Although, he has recently succeeded in writing the novella "Jack Alan and the Case of the Not-Exactly Rocket Scientists," available as an eBook on Amazon. He is also the English voice of Zak in "Zak McKracken: Between Time and Space."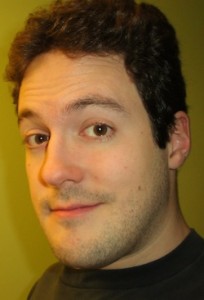 Latest posts by Seth Paul (see all)