Posted
September 9, 2013 by Seth Paul
in News
Box Office Weekend: Riddick Kicks Butler (from the top spot)
Three weeks is a long time to hold onto the top spot in the movie business, but all good things must come to an end. Lee Daniels' The Butler came in second with an estimated $8.9 million, a far cry from the top winner, Riddick, which took first with an estimated $18.7 million. Even so, Riddick led a slow post-Labor Day weekend, and it could not manage to make back its relatively low $38 million costs.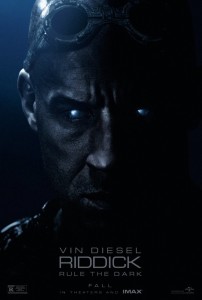 The U.S./Mexican co-production Instructions Not Included actually rose in prominence over the weekend with a third-place finish and an estimated $8.1 million. It managed to hold off We're the Millers (estimated $7.9 million, and now holder of the title of highest earning R-rated comedy released in August) and Planes (which eked out an estimated $4.3 million and a solid, if not at all impressive for Disney, total at the box office). It did not, however, have to hold off One Direction: This is Us. With its target audience flooding theaters for its first weekend, the theatrical concert movie dropped all the way to sixth with an estimated $4.1 million. While it has made its money back (and then some), it sits closer to the bottom of the recent spate of concert films such as Justin Bieber: Never Say Never (which is the most notable top earner with $73 million and made more its opening weekend than One Direction: This is Us has made in total).
Elysium sits just ahead of Blue Jasmine, the Woody Allen comedy at an estimated $2.6 million to Elysium's estimated $3.1 million. While Blue Jasmine's costs have not been released, it is Allen's fifth most successful film to date, while Elysium's domestic struggles are balanced against its overseas successes, which have been strong enough to keep the film in good stead. So, too, has been Percy Jackson: Sea of Monsters, whose estimated $2.5 million did not help it get close to domestic success, but overseas dollars have made it a minor success.
Finally, The World's End (which did manage to make eighth place last weekend once its numbers came in) landed in tenth with an estimated $2.3 million. Though financially successful, the critically acclaimed film failed to spark more than a passing interest, its worldwide take only $38.6 million so far.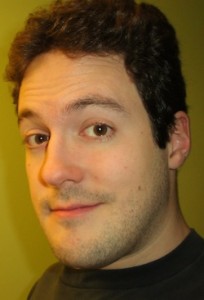 Seth Paul
When not failing to write novels and screenplays, box-office guru Seth writes humorous comedy tracks for films under the name "The One Man Band" that can be found at Rifftrax.com. Although, he has recently succeeded in writing the novella "Jack Alan and the Case of the Not-Exactly Rocket Scientists," available as an eBook on Amazon. He is also the English voice of Zak in "Zak McKracken: Between Time and Space."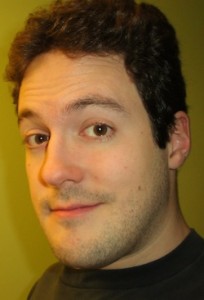 Latest posts by Seth Paul (see all)