Posted
September 2, 2013 by Seth Paul
in News
Box Office Weekend: The Butler Scores a Four-Day Three-Peat
Taking out Labor Day earnings, Lee Daniels' The Butler would have fallen to a respectable second place finish. But some extra income gave it a second (or third) life and the top spot for the third week in a row with an estimated $20 million. It's nearest competition, the concert film One Direction: This is Us would have been the top finisher if not for the holiday weekend, earning an estimated $18 million. Both films have been getting better than average reviews as well, so that both films have already proven financially successful should come as no surprise.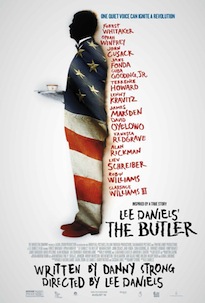 What may be surprising is the critically panned We're the Millers, which settled for third but a hefty estimated $15.9 million; the comedy has been a smash success, having earned $112.9 million domestically in four weeks, nearly tripling its production costs. Planes, on the other hand, though it moved up the list from last week, has been slogging along under its negative reviews…while profitable, its estimated $10.7 million has not exactly made it the kind of money Disney expects from its latest and greatest 3D CG release.
In another surprise of the weekend, Instructions Not Included snuck its way onto the list with an estimated $10 million. Produced in Mexico, this Spanish/English drama/comedy about a playboy's newfound responsibility after an ex-lover leaves a child on his doorstep is hit and miss with critics but making a strong bid for box office success, especially considering it is only playing in 347 theaters, less than a quarter (or even a tenth, for some) of nearly every other film in the top ten. The only other small release film, Woody Allen's Blue Jasmine, landed in tenth with an estimated $5.3 million…and that is still with over twice as many theaters (1,179) showing it.
Sixth, seventh, and eighth place belong to Elysium (estimated $8.3 million), The Mortal Instruments: City of Bones (estimated $6.8 million), and Percy Jackson: Sea of Monsters (estimated $6.1 million). While none of the three did well domestically, two of them can still claim a profit when looking worldwide; The Mortal Instruments: City of Bones has not, only making about half of its $60 million production costs in worldwide take. With its grievous panning and poor performance, it looks to be facing box office bomb status, though if After Earth and The Lone Ranger can eke out a worldwide profit with budgets over twice as large, there may be hope for the supernatural action/romance in the long run.
Finally, ninth-place finisher Getaway earned an estimated $5.5 million. Not so much critically panned as critically scalded, fried to a crisp, and scraped into the trashcan; the action thriller fell well short of its $18 million costs. With no foreign box office to speak of, it does not bode well for any sort of success, especially considering this poor start was on a holiday weekend.
Weekend Box Office (August 30th – September 2nd)
Lee Daniels' The Butler…$20 million
One Direction: This is Us…$18 million
We're the Millers…$ 15.9 million
Planes…$10.7 million
Instructions Not Included…$10 million
Elysium…$8.3 million
The Mortal Instruments: City of Bones…$6.8 million
Percy Jackson: Sea of Monsters…$6.1 million
Getaway…$5.5 million
Blue Jasmine…$5.3 million
* Note: While The World's End placed in the top ten for the three-day weekend, its four-day numbers were not available. Based on the three-day earnings of $4.8 million, it could very easily have topped both Getaway and Blue Jasmine to pick up a ninth place spot (and may have even bested Percy Jackson: Sea of Monsters), but at the time of press its placement had not yet been determined.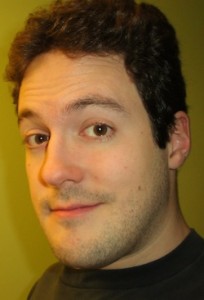 Seth Paul
When not failing to write novels and screenplays, box-office guru Seth writes humorous comedy tracks for films under the name "The One Man Band" that can be found at Rifftrax.com. Although, he has recently succeeded in writing the novella "Jack Alan and the Case of the Not-Exactly Rocket Scientists," available as an eBook on Amazon. He is also the English voice of Zak in "Zak McKracken: Between Time and Space."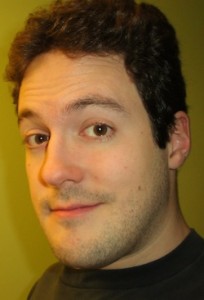 Latest posts by Seth Paul (see all)