Endless Love Blu-ray Giveaway
CinemaNerdz is proud to offer our readers a chance to win one of two Blu-ray/DVD/Digital Combo copies of Endless Love starring Gabriella Wilde and Alex Pettyfer.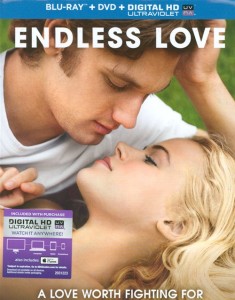 For your chance to win one of the two discs just look for the "giveaway" box further down on this page.
There you'll be directed to a variety of methods by which you can enter the contest. You'll be asked to provide a valid email address, like us on Facebook, and follow us on Twitter, and Tweet the contest. That's it! That's all you have to do to enter. We'll contact you to let you know if you've won one of the prizes. But hurry, because the contest ends at 12:00AM on Monday, June 23rd!
ABOUT THE FILMS
ENDLESS LOVE: When beautiful Jade (Gabriella Wilde) meets charismatic David (Alex Pettyfer), her sheltered world of privilege is turned upside down as the pair's instant desire sparks a reckless summer love affair. While Jade leaves behind her inhibitions and innocence as she falls for David, he works to prove himself worthy of her love. But when David's mysterious past and Jade's overprotective father threaten to tear them apart, their romance will be put to the ultimate test.
Enter the contest below!