Enter to Win Tickets to an Advance Screening of Star Trek Into Darkness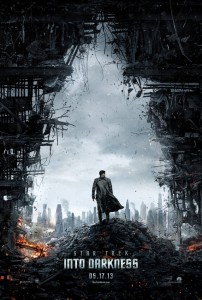 CinemaNerdz readers have a chance to receive complimentary passes to a preview screening of Star Trek Into Darkness, the new film from director J.J. Abrams, starring Chris Pine, Zachary Quinto, and Benedict Cumberbatch.
For your chance to receive complimentary passes to see the film at the Emagine Novi in Novi, Michigan on Wednesday, May 15th at 9:00 PM, just scroll down to the "Enter to Win" link further down on this page and click it.
You'll then be directed to a form where you'll be asked to provide your name and email, from there you'll get a URL to visit and a code to enter for your chance to win the tickets. But hurry because the contest closes on Tuesday, May 14th, 2013!
Also, if you come to the screening dressed up in your favorite STAR TREK gear, you will be eligible to win a STAR TREK themed prize. DISCLAIMER – First come, first served and while supplies lasts.
ABOUT THE FILM
STAR TREK: INTO DARKNESS (In 2D, RealD 3D and IMAX 3D): In the wake of a shocking act of terror from within their own organization, the crew of the Enterprise is called back home to Earth. In defiance of regulations and with a personal score to settle, Captain Kirk leads his crew on a manhunt to capture an unstoppable force of destruction and bring those responsible to justice. As our heroes are propelled into an epic chess game of life and death, love will be challenged, friendships will be torn apart, and sacrifices must be made for the only family Kirk has left: his crew. Starring Chris Pine, Simon Pegg, Zachary Quinto, Anton Yelchin, John Cho, Zoe Saldana and Benedict Cumberbatch. Directed by J.J. Abrams. Rated PG-13. (PARAMOUNT PICTURES)
STAR TREK INTO DARKNESS opens in select theaters on May 17th, 2013!
For more information on STAR TREK INTO DARKNESS visit www.StarTrekMovie.com
Click the image below to enter the contest!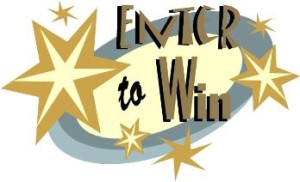 This contest has ended!