Interview with David Chase, writer/director/producer of Not Fade Away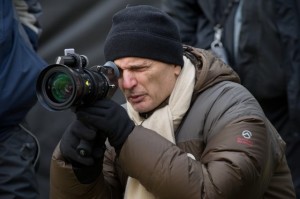 With all of David Chase's monstrous success from creating, producing, and writing the disturbingly popular show The Sopranos, I expected to meet someone larger than life. With his first feature film, Not Fade Away, which he also wrote, produced, and directed being released across the nationwide, I am ready for David Chase to jump out of his skin at any given second. Instead, I find a quiet humble man sitting directly across from me at the table. He actually seems a bit nervous as we begin talking about his latest project. And, despite all of the success of The Sopranos, I imagine he might feel that Not Fade Away is the younger sibling trying to establish its own identity, separate from that of its big brother.
Not Fade Away is a coming of age story about a teenager named Douglas who, along with his friends, decides to start a band after seeing the Rolling Stones on television. The film is set in the 1960s which after talking with Chase almost seems like a coincidence, for he did not set out to make a movie about that period. He is clearly a guy merging music with film, which are undoubtedly the two loves of his life. Throughout our interview, Chase is soft-spoken and, although I don't know how, he makes us feel like his peers. I am so comfortable, that it begins to feel uncomfortable. In fact, when the interview wraps, he shakes my hand and thanks me profusely for coming in to chat with him. I am taken back and have to stop myself from blurting out, "Don't you know who you are? You're David Chase!"
____________________________________________________________
PRESS: How autobiographical is this movie?
DAVID CHASE: Well, I drew from some of my personal experiences of course, but the story is original. There are definitely parts of me throughout the film.
PRESS: How is writing a movie different than a TV series?
CHASE: When we wrote The Sopranos we would have a group of about ten writers in the room and everyone comes up with an idea for an episode. Then whichever writer's idea we decide to go with would go off and write that episode. This is the first thing I wrote where I just sat down with a blank page and just went from there.
PRESS: I read that it took six months to cast this movie, and that you wanted to be selective. I heard that at one point Zac Efron was even in the running for the lead.
CHASE: Well, from the beginning it was a question of do we want actors who could sing or musicians who could act. I wanted the latter. I was told to be open to the option of casting well known actors, but in the end lesser known actors were the way to go.
PRESS: Do you think well known actors to play the leads would've been a distraction to the movie?
CHASE: Yes I do. They are who they are already, and sometimes it's hard to watch them be something else.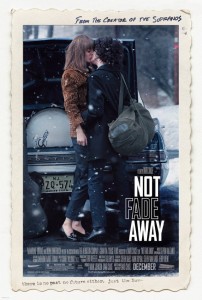 PRESS: You clearly are a music lover. Were you ever in a band?
CHASE: Yes, for a little while. I was a drummer. We never went very far with it.
PRESS: Did you have a band name?
CHASE: No, we never settled on one, much like the band in Not Fade Away.
PRESS: I thought they did have a name.
CHASE: The closest thing they had would've been the Twilight Zones. It was never officially decided on though.
PRESS: Are there any scenes that did not make it into the movie that you wish would've been there?
CHASE: Yes. There was a scene with Gracie and Doug (male and female lead characters) when they are living together and Doug is writing music. After Doug leaves the room, Gracie stays and continues to sit there smoking. Then, she picks up the guitar and starts to play, but then stops. It is just too much for her. I think that would've showed a lot of insight into her character.
CinemaNerdz.com Was this movie your ode to the sixties?
CHASE: No. It wasn't. I like the sixties, but this is not a movie about the sixties. We do not show the key sixties events – Kennedy, Vietnam war, and the protests. There is a character who we learn is in the army during that time, but we don't follow him to the war. Back then, people seemed to be more authentic. They had tattoos and were actually outlaws. Now, everyone has tattoos.
CinemaNerdz.com For people of my generation, there seems to be a disconnect from the feelings of those who lived in the sixties. We didn't live through it, so it is hard to recreate the feelings for people like me. We do however feel as if we are going through something similar, but it's our version.
CHASE: Do you feel like you live in a time of turmoil similar to the sixties?
CinemaNerdz.com: I do actually. I feel as if we are all divided. We either have to be on this side or that one. There seems to be a lot of political tension, much like the sixties. I think that this present day is the closest thing to the sixties that there has been in my lifetime. We just don't have as good of music.
CHASE: Interesting. So you feel it's similar, but without the music to carry you through.
CinemaNerdz.com: I loved that you went with the Rolling Stones as the inspiration for the band in Not Fade Away.
PRESS: Except in the beginning of the film when you showed a clip of the Beatles in a TV appearance.
CHASE: I can tell you the reason behind that if we have time.
CinemaNerdz.com: I think people tend to think of the Beatles as being the epitome of rock n roll, but the Rolling Stones were right there. I don't think they get enough credit.
CHASE: Yeah, they are starved for attention!
CinemaNerdz.com: Ha ha, true! But I like their sound better. It's bluesy. It's just sexier than theBeatles.
CHASE: Yes, they are definitely more dangerous. Also their songs are a little easier to play from a musical standpoint. They are easier to recreate than the Beatles.
PRESS: Was it hard to come up with Rolling Stones' songs that were not previously used in a Martin Scorsese movie?
CHASE: (Jokingly) You actually have to get permission from Scorsese himself to use a Rolling Stones' song in your film.
CinemaNerdz.com: I loved the first song that the band sang, "Time Is On My Side." They really nailed it. Their sound was so good. They did their own singing, right?
CHASE: Yes, the actors sang. The music was played by the Max Weinberg and the E Street Band (Bruce Springsteen's band).
CinemaNerdz.com: I also loved Lisa Lampanelli and James Gandolfini – they were just the quintessential 1960s parents.
CHASE: Lisa Lampanelli was actually Doug's aunt.
CinemaNerdz.com: Oh yeah – I didn't even recognize her! Well the actress who played Douglas's mom was great!
CHASE: Yes. Her name is Molly Price. She is a terrific actress.
At that, we are informed by the publicist that our time with Chase is up!
PRESS: Wait! You didn't tell us why you opened the movie with the Beatles!
CHASE: Oh yeah. Thank God I talked too f*****g much.
____________________________________________________________
See David Chase's Not Fade Away in theaters now!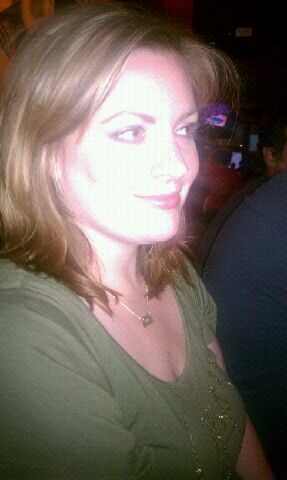 Jenna T.
Jenna is a lifelong moviegoer turned film-lover beginning at a very early age. (She grew up during the E.T. era of course). She believes that movies are a part of a person's biography that in addition to entertainment can provide many memorable experiences as well. Jenna is a lover of all movie genres, and will most likely be found at smaller audience released pictures as opposed to the big Hollywood blockbusters. When she's not watching movies or her two kids Charlie, 4, and Megan, 1, she is working on completing her very first screenplay.