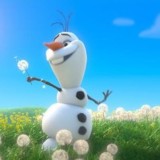 A Kid Film Critic Reviews Frozen
Frozen was a really great movie but the songs got a little annoying. The movie is a cartoon musical. Most of the songs were good but some went on for too long. I liked the movie because it was interesting and was not just another true love's first kiss story.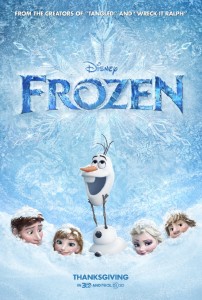 Frozen starts off with two Princess, Elsa (voiced by Idina Menzel) and Anna (voiced by Kristen Bell) who live with their parents in a castle. Elsa has to keep a secret from Anna. Anna is a nice and caring princess who thinks about the people in the kingdom. Their parents die and Elsa is to become the queen. Because Elsa will be queen she is afraid her secret will get out. She runs away and starts a new life on a mountain far away from the castle. Elsa's sister, Anna, goes to find her. Anna runs into a lot of problems along the way. She finds Kristoff (voiced by Jonathan Groff) and he helps her get to the mountain. Kristoff is a mountain man who seems rough but is really kind of lovable. Once Anna finds her sister she gets hurt. The only way to save her is with true love. Which Anna may not find.
The 3D was pretty good but they could have used it on the action a bit more. They played a Mickey cartoon in 3D before the movie started and I loved it – especially the fact that it was in 3D.
My favorite character from Frozen is Olaf the Snowman (voiced by Josh Gad). He is funny and puts the humor into the movie. The best part is when he is excited for summer. He wants to know what the summer sun feels like and he wants to go to the beach. It's funny because he doesn't know he will melt in the sun. He tries to help Anna and becomes a good friend. But there is only so much that he can do. Another favorite character of mine is Elsa. She has to deal with keeping secrets almost all her life. So she finally escapes and is free. Anna is a great character too. She has to deal with a lot of people. One person in her life was trying to be nice but turns out to be mean. Anna learns that sometimes people are not what they seem. Anna is also sad, because she has not spent time with her sister in so long.
You should go see Frozen. It's funny, sad, and happy. This movie is great for any young girl. I was laughing a lot and so was the crowd. I would definitely watch this movie again. Would you?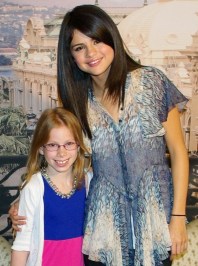 Miranda Clarke
I love to sing, dance and play with my dog Fluffy. I take things seriously, but other times I just go crazy. I enjoy playing the guitar and swimming at the beach. I love movies that are funny.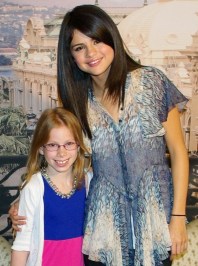 Latest posts by Miranda Clarke (see all)