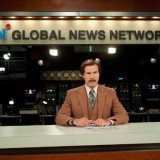 Movie Review: Anchorman 2 The Legend Continues
What We Liked
I laughed and left feeling happy.
What We Didn't Like
At times, just a bit too stupid.
Posted December 18, 2013 by
Betsy Russo
Ron Burgundy is back! Just as arrogant and charming as we remember. But Anchorman 2: The Legend Continues is strictly for fans alone. It will be completely unappreciated by anyone that does not get the epic nuances of the masterful Will Ferrell.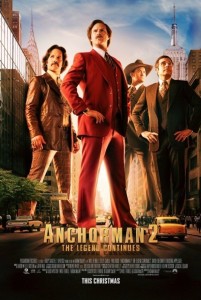 The storyline is based in the early 1980s and the beginning of the currently popular twenty-four-hours-a-day-news trend. The first station to offer this is called GNN, a play on CNN. Ron Burgundy played by Will Ferrell is sure not to disappoint his fans. He is of course joined with his all-star winning news team Paul Rudd as Brian Fantana, Steve Carell as Brick Tamland, and David Koechner as Champ Kind. Together they are still as silly as we remember. Brick has a new love interest that is just perfect for him. Champ has started his own restaurant featuring fried bats, Fantana is a prominent photographer of cats and kittens and we find Burgundy married to his anchor wife Christina Applegate as Veronica Corningstone and they have a sweet, chip off the old block son named Walter Burgundy (Judah Nelson).
The Burgundy-Corningstone's suffer a separation after Veronica is hired on as lead anchor at a national news station and Ron is fired. Soon after Ron's down and out experience having been canned he is approached to try something new, a 24-hour news channel that wants him to fill the 2:00 a.m. slot. Burgundy's team is a big hit when they revolutionize news by not necessarily giving the news the public should know but by giving the public the news they want to know. Such as the gossip and gore that keeps today's audience interested. Ron finds himself being pursued by his boss Linda Jackson (Meagan Good). The comedy stemming from this interracial relationship is side-splitting.
It's not easy to sum up the shenanigans of Anchorman 2: The Legend Continues; it really is a "had to be there" experience. An incredible amount of guest appearances, such as Jim Carrey, Vince Vaughn, Tina Fey, Harrison Ford, John C. Reilly, Greg Kinnear, June Diane Raphael, Kanye West, and Liam Neeson only add to the film's entertainment value! If you're looking to just get away with some extremely silly, humor that may not exactly change your life, this one is just the right fit.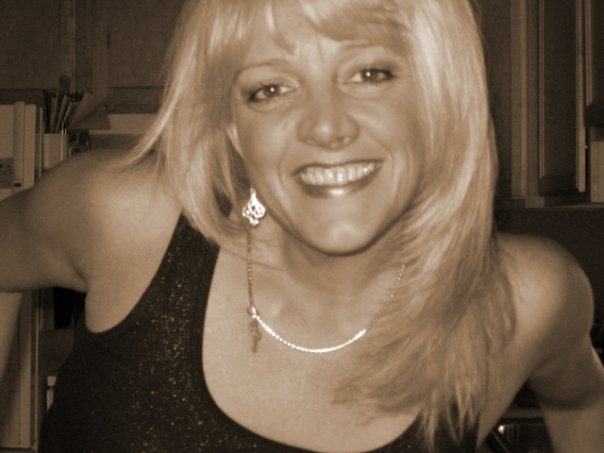 Betsy Russo
Betsy resides in Farmington Hills, Michigan with her 100% Italian husband Anthony, that she states is like the next best thing to being married to one of the Soprano's. She is presently writing a novel and pursuing a Freelance writing career. It's important to her that her writing combines sensitivity, honesty and a hint of sarcasm to create a relatable experience with the reader. Having a passion for film and an all around American pie opinion, she aspires to have the sensibility for what the average Joe might enjoy.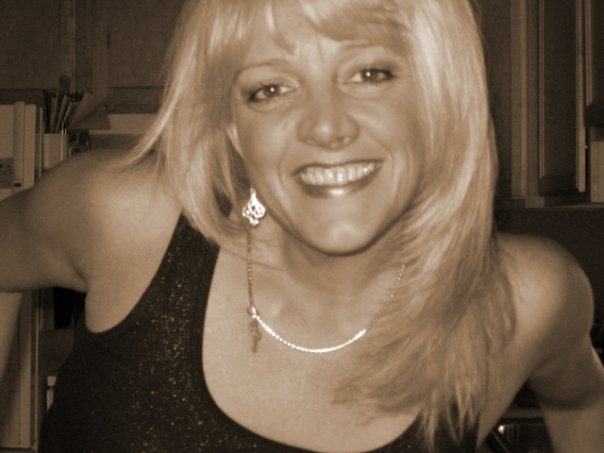 Latest posts by Betsy Russo (see all)