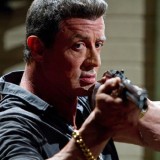 Movie Review: Bullet to the Head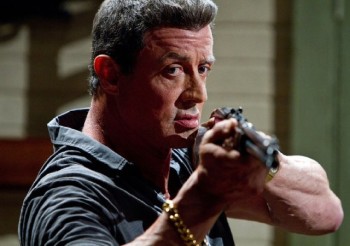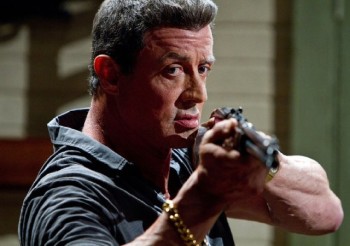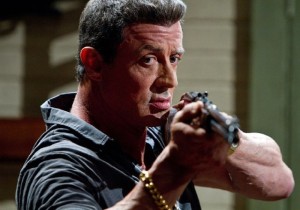 :
:
:
:
:
Genre
:
Action/Adventure
What We Liked
The film does not go completely down the expected route of becoming a buddy movie
What We Didn't Like
Bullet to the Head's biggest flaw is how it's rather formulaic in a lot of ways
Posted February 2, 2013 by
Timothy Monforton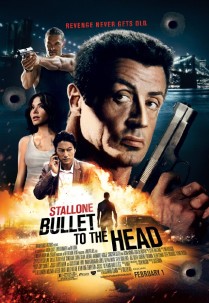 As the saying goes, everything old is new again, and that is more true than ever in Hollywood. And in recent years, it seems to be particularly true with action stars from the 1980s and 1990s. Last month, we saw Arnold Schwarzenegger headline his first movie in a decade with The Last Stand, and later this month we'll see Bruce Willis back in action in A Good Day to Die Hard. But in the meantime, Sylvester Stallone is back in his first solo action film in five years. Despite some flaws, Bullet to the Head is an enjoyable hard-hitting action thriller.
Aging hitman James Bonomo (Stallone) teams up with young Detective Taylor Kwon (Sung Kang) in a high-stakes investigation that leads from dingy back-alleys all the way to the power corridors of New Orleans. The unlikely duo, brought together by two vicious murders, take on all who stand in their way, willing to sacrifice everything to exact revenge.
Although I like him quite a bit, I will freely admit that Stallone has always been an actor of somewhat limited range, but he is in his element here as the hitman with a code of honor Bonomo, and I admire his willingness to play a character who actually is a fairly unlikeable son of a bitch for the most part, but not completely irredeemable. Sung Kang, best known for Better Luck Tomorrow (2002) and the last three entries in the Fast and the Furious series, makes a good counterpoint to Stallone, and makes Kwon a slightly more interesting character than just the rule-following young detective. As the ruthless mercenary Keegan, Jason Momoa makes for a great villain; he is just the perfect mix of an intimidating physical presence and a dangerous, calculating brain. Christian Slater is clearly having fun playing the slimy hotshot lawyer Marcus Baptiste. Sarah Shahi has the somewhat thankless role of Lisa Bonomo, James' tattoo artist daughter, but she is likeable, and her scenes with Stallone give the film most of what heart it does have. And Adewale Akinnuoye-Agbaje, who you might recognize from The Mummy Returns (2001), Lost, and G.I. Joe: The Rise of Cobra (2009), is wonderfully menacing as the corrupt businessman Morel.
The biggest thing that Bullet to the Head has going for it is the presence behind the camera of director and co-writer Walter Hill. Hill is a true veteran of the action and crime genres, with some of his previous credits including The Driver (1978), The Warriors (1979), Southern Comfort (1981), 48 Hrs. (1982), Streets of Fire (1984), and Trespass (1992), among many other films. Although it's been a while since his last directorial work, you would never guess that from watching this film, because almost from the moment it starts, you can feel the confidence of the man behind it. If nothing else, this movie proves that even at the age of 71, Hill is still able to make a pretty kick-ass action film.
As you would expect from a Walter Hill movie, the action is quite good. The numerous gun battles are well-staged, and frequently accompanied by sprays of blood. Hill and company also mix things up with fights involving bare fists and knives. But the action highlight of the film is definitely the climax, where Bonomo and Keegan have a vicious hand-to-hand fight using a pair of old fire axes. And as one would expect from a more old-school director, the editing of the action does not go overboard with fast cutting or other more modern stylistic touches.
While the story is nothing to write home about, there were a few touches I did appreciate. Despite the setup being obviously there, the film does not go completely down the expected route of becoming a buddy movie; while Bonomo and Kang are forced to work together and develop a sort of mutual respect, there's still a level of hostility between them. I also appreciated the undercurrent of humor running through the film. The film makes a running gag about Bonomo's age, but thankfully doesn't go goofy with it. My favorite bit of humor was a moment where, while Bonomo and Kang are holding guns on each other, Bonomo asks if they're going to shoot each other or not, because his arm is getting tired.
Ultimately, Bullet to the Head's biggest flaw is how it's rather formulaic in a lot of ways. That doesn't mean a movie can't be good, but it also means that it will inevitably be compared to the many similar films that have come before. Anyone who's well-versed in the tropes and conventions of the genre will probably be able to correctly guess how most of the storyline will play out. For example, as soon as Lisa was introduced, I predicted that the bad guys would go after her as a way to get to James, and I was correct. Also, the characters do not have much in the way of layers or dimension. They are all pretty archetypal, and I credit the actors for doing everything that they could with the material they were given. While I was able to enjoy the movie despite these issues, I can see how others might not be so kind to it.
But despite its flaws, I still quite enjoyed my experience watching Bullet to the Head. With a talented cast, a great director, and solid action, this should be a little treat for fans of the genre. I also hope that Walter Hill will be able to make at least a couple more action thrillers before he retires from directing altogether. In the end, Bullet to the Head is a fun throwback to 1980s action movies – no more, no less.
Latest posts by Timothy Monforton (see all)