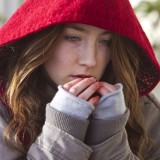 Movie Review: Byzantium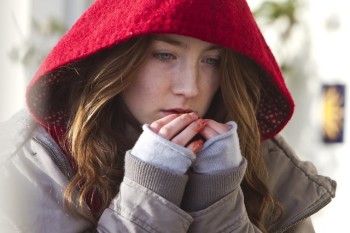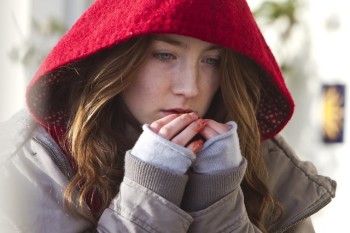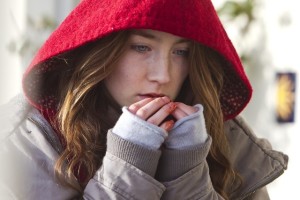 :
:
:
:
:
Genre
:
Horror
What We Liked
An excellent performance from Saorise Ronan is the highlight of this atmospheric gothic horror drama.
What We Didn't Like
Byzantium may take far too long to get to the point.
Posted July 12, 2013 by
Mike Tyrkus
Director Neil Jordan returns to vampire cinema with Byzantium, a stylish fantasy thriller that explores the overlooked idea of just how hard it can be for a couple of female vampires to stay alive in a male vampire dominated world. An excellent performance from Saorise Ronan is the highlight of this atmospheric gothic horror drama.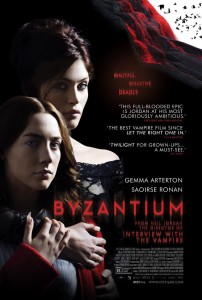 The film begins with Eleanor (Saorise Ronan) relating the tale of how she and Clara (Gemma Arterton) came to find themselves on the run in a coastal resort. There, Clara befriends shy and lonely Noel (Daniel Mays), while working as a hooker (something she has done for hundreds of years – Clara and Eleanor are immortal and survive by drinking human blood). Noel offers shelter to the two women at his rundown hotel, Byzantium. Feeling a growing sense of security, Clara begins to run her own brothel out of the hotel and Eleanor attends school where she meets Frank (Caleb Landry Jones). Despite Clara's strict rules about never telling anyone her secret, Eleanor falls in love with Frank and tells him everything about herself. As this knowledge spreads and the past threatens to catch up with the two women, Clara must clean up the mess Eleanor has created in a desperate attempt to keep them both safe.
Director Jordan is very assured when helming this type of gothic horror which is evident in the look and feel of this film. Even though everything seems familiar, there's an underlying creepiness that creates an unsettled feeling that puts you on the edge for most of the film. While an effective and moody horror drama, Byzantium also manages to effectively explore some feminist ideas and the concept of loneliness.
Eleanor and Clara are being pursued by a boys club minded bunch of vampires that look at the two women as abominations. This allows the film to explore, though as more of a subtext, male dominance over women. Clara is forced time and again to work as a "whore" – a profession male society forced upon her – to keep herself and Eleanor hidden and safe, emphasizing that even immortality can be a pitiful existence if you're forced to live in constant fear and, as in Eleanor's case, grow to resent and hate the only person you have anything in common with. Ultimately, Byzantium is about the nature loneliness as it applies to Eleanor (she is, after all, the narrator) and how she may or may not overcome it, and the plans of men, when she finds love with Frank. But that's not to say this is a love story. There's an element of it here, but again, Jordan's approach makes it play more like something that's hinted at but still just one of several things he's concerned with.
Though all of the performances in the film are quite good – Sam Riley delivers a fine, though brief, performance as Darvell, the stranger who once took pity on a young Eleanor but failed to protect her from the cruel Ruthven (a scene chewing yet effectively abhorrent Jonny Lee Miller) – it is Saoirse Ronan who successfully carries the emotional weight of the film. Displaying the ability to convey a vast array of emotions with just a look or a gesture (as she did in Hanna), Ronan gives Byzantium the element of tragedy that elevates the film above a simple feminist survival story. Arterton is similarly impressive as the motherly Clara, but it is Ronan's Eleanor that gives the story its resonance.
While Byzantium may take far too long to get to the point, it's a moody and atmospheric enough ride that the wait is more than bearable. Neil Jordan's return to the world of vampirism may have a few self-indulgent problems and be saddled with a slightly meandering script, but the creepiness of the whole affair and the film's many excellent performances, especially Saoirse Ronan's, make Byzantium one female vampire empowerment picture worth the time.
An independent filmmaker, co-writer and director of over a dozen short films, Mike has spent much of the last two decades as a writer and editor specializing in biographical and critical reference sources in literature and the cinema and is a standing member of the
Detroit Film Critics Society
. His contributions to film criticism can be found in
Magill's Cinema Annual
, the
International Dictionary of Films and Filmmakers
, and the
St. James Film Directors Encyclopedia
(on which he collaborated with editor Andrew Sarris). He currently lives in the Detroit area with his wife and their dogs.
Latest posts by Mike Tyrkus (see all)