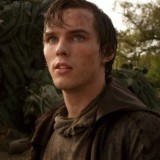 Movie Review: Jack the Giant Slayer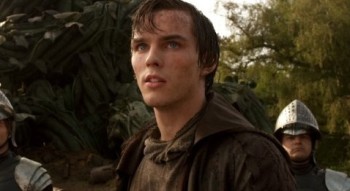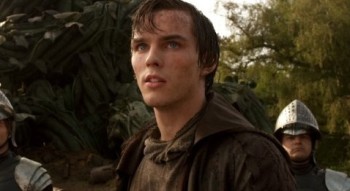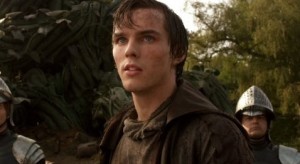 :
:
:
:
:
Genre
:
Action/Adventure
What We Liked
Stanley Tucci's fun performance as the villainous Roderick
What We Didn't Like
Multiple writers make the plot much busier than need be
Posted March 1, 2013 by
Gregory Fichter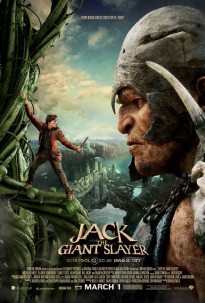 It has been five years since Bryan Singer's enjoyable WWII spy thriller Valkyrie, but his lack of directorial output is only due to producer duties on a number of films (the X-Men franchise sees him again at the helm in 2014 after Matthew Vaughan's exemplary X-Men: First Class) and television programs like NBC's ill-fated "Munster's" update Mockingbird Lane. After the multiple delays that tarnished the industry's faith in Valkyrie and the public's lukewarm love for Superman Returns (c'mon guys, wouldn't you rather have seen the fascinating travesty that would have been the Tim Burton/Kevin Smith/Nicolas Cage bedfellowship?), Singer is in need of a rejuvenation project to remind us that he – aided by writer Christopher McQuarrie's chess-master screenplay – tumble-dried a bunch of heist-noir clichés into the enduringly great The Usual Suspects (1995).
Like so many promising new-bloods flush with their first success, Singer happily became a studio hack selecting adaptations and superhero fare over offbeat originals like that startling debut – finding his niche in the great nerd culture boom that also swept in J.J. Abrams, Joss Whedon, and Sam Raimi. In my estimation, Singer is the odd-man out in this equation – his Superman and X-Men films are marred by burdensome drama and lack of exciting set pieces – and he proves that again in the bland, joyless Jack the Giant Slayer.
Already one of the least interesting English folktales, "Jack and the Beanstalk" is the crusty relic given some 3D big-budget love and mild adult themes to make it seem as though it isn't just that old one about the boy and his beans. Singer directs like a producer who is worried about the test-marketed prospects of his product; concerned that there may be a key demographic left in the cold – at first Jack the Giant Slayer appears as if it will be in the Pixar-Disney mold with a lovely animated prologue that tells the legend of an extinct race of giants driven out by King Erik's magical crown before jumping ten years to the peaceful kingdom of Cloister and the tepid romance between orphaned, chisel-cheekboned Jack (Nicholas Hoult) and his plucky princess Isabelle (Eleanor Tomlinson) – giving bogus feminist lip-service to another tomboyish free-spirit princess character who really just needs to be rescued and wedded by the right male hero (got to make sure tweens and their conservative parents are kept satisfied). Their hijinks and adventures are spurred by a bunch of boring business about a marriage we know will never take place with the villainous Roderick (Stanley Tucci having the only fun in a drab production which includes decent character parts for Deadwood's Ian McShane and Trainspotting's Ewen Bremner). Bremner's mate Ewan McGregor takes on the mundane role of king's guard Elmont to do most of the heroics and toss off a few witty lines; he tries on a bit of his usual swagger and grin but finds little to play against.
There's a lot of climbing once Jack's magic bean (there are some overdramatics about the beans being sacred relics) grows to the gargantuan stalk leading to the land of the giants. After a long intro that Singer should have cut down to keep the kids from losing interest, there are non-thrilling scenes of giants chasing and chewing up people in order to exact their ancient revenge on human beings, culminating in a final siege on the kingdom. Jack the Giant Slayer's multiple writers (including Suspect's scribe McQuarrie) make their plot much busier than need be, weighing down a youth-targeted movie with exposition dialogue, a plodding pace, and only sporadic lightheartedness that is a symptom of our culture's obsession with "realism" in movies – a culture that formerly embraced tales like The Princess Bride or Time Bandits and their numerous memorable scenes, lines, characters, and playfulness. Today, the creative oddness and sincerity that makes those pictures so beloved would surely be excised in favor of a few more clamoring action sequences to appease the overseas markets.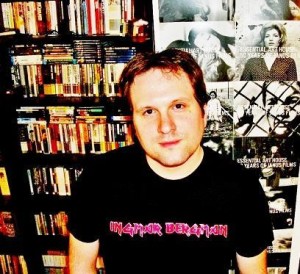 Gregory Fichter
Greg toiled for years in the hallowed bowels of the legendary Thomas Video and has studied cinema as part of the Concentration for Film Studies and Aesthetics at Oakland University. He has hosted the cult movie night "Celluloid Sundays" at The Belmont in Hamtramck, MI. and enjoys everything from High Trash to Low Art.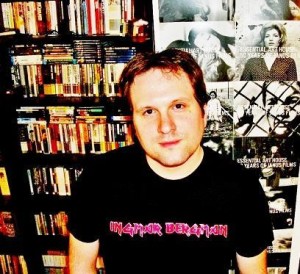 Latest posts by Gregory Fichter (see all)