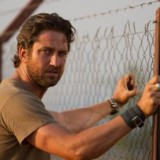 Movie Review: Machine Gun Preacher
Posted September 30, 2011 by
Dane Jackson
I walked into Machine Gun Preacher expecting a campy fun grindhouse flick, something along the lines of Hobo with a Shotgun. That's because up until the screening, I had heard absolutely nothing about the movie: no trailers, no pre-release hype, nothing. After watching the movie, it's a shame that Machine Gun Preacher is flying so under the radar because it's a movie well worth seeing.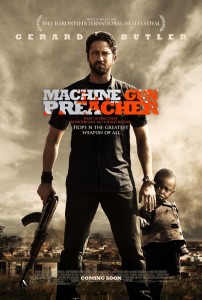 Instead of a grindhouse flick, Machine Gun Preacher is the true story of ex-con Sam Childers (Gerard Butler) as he moves from a life of crime to one of redemption that finds him running an orphanage for Sudanese child refugees forced to live as child soldiers. The casting of Butler as Childers was an inspired choice for director Marc Forster (Monster's Ball, The Kite Runner, and the upcoming World War Z), and despite a few times where his natural accent slips in, Machine Gun Preacher may just be Gerard Butler's best performance to date.
The film print had a dirty, almost gritty quality to it throughout, which helped set the tone and atmosphere for the entire film. While Machine Gun Preacher is ultimately a tale of redemption, I knew it wasn't going to be a happy movie per se. While I liked the casting (Michael Shannon and Michelle Monaghan also star) and atmospheric decisions Foster made, some of the pacing and transitions between Africa and Pennsylvania seemed a bit off. Butler spends about half of the movie in each locale, so in a way, it feels like two different movies. This also affected the pacing and sense of time. I was never quite sure how much time had gone by in the movie, and I always found myself wanting the Pennsylvania scenes (most of which were filmed in Michigan) to pass because I found the parts of the movie set in Africa far more interesting.
While the African scenes were more engaging, but they were also more devastating. Not since Hotel Rwanda have I seen this type of genocide splashed on the silver screen. What made it worse in Machine Gun Preacher is that most of the violence was perpetrated on children. Some of these scenes felt a bit muted though because Butler would go from dramatic lead to Rambo-mode in the blink of an eye.
While some of the pacing and choices director Forster made were a bit off, I still think that overall, Machine Gun Preacher was quite a good movie. It struck an emotional nerve with me to the point that I want everyone to see it because Childers and his story need as much exposure as it can get. He's a very noble man with a noble cause. While Machine Gun Preacher is not one of Forster's best movies (I give that honor to Monster's Ball), it's pretty high up there. It's also one of the best new dramatic films I've seen this year.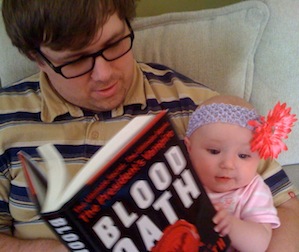 Dane Jackson has been writing about movies since high school when he had a monthly column in the school paper about cult movies. His cinematic tastes have matured (slightly) since then.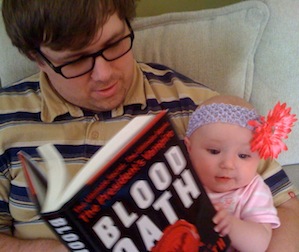 Latest posts by Dane Jackson (see all)