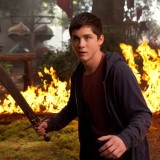 Movie Review: Percy Jackson: Sea of Monsters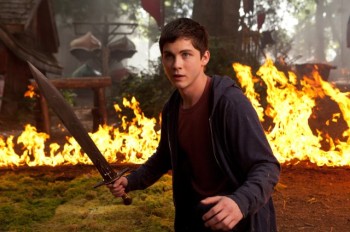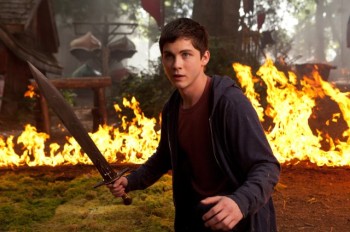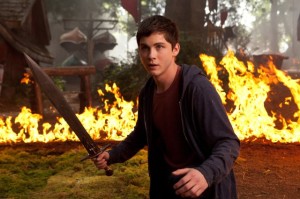 :
:
:
:
:
Genre
:
Action/Adventure
What We Liked
It's a family friendly flick. Anyone with a mythology interest will be mildly entertained.
What We Didn't Like
Fans of the book series by Rick Riordan's will be grossly disappointed. The attempts at humorous lines are painstaking.
Posted August 7, 2013 by
Betsy Russo
I think the critique of this film is best said as follows: If Rick Riordan's prequel, Percy Jackson: Lightning Thief is given a rating of good to fair, then Riordan's Percy Jackson: Sea of Monsters would be classified somewhere between fair to poor. Maybe three years between films is too long. I had some high hopes for this adventure/fantasy, but was fairly disappointed by the mediocre special effects and extremely corny dialog.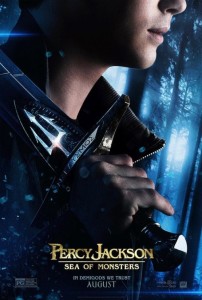 Percy Jackson (Logan Lerman) is the son of mythical Poseidon. He is cute and likeable with his desire to save Olympus from the great Kronos – an ancient evil being raised from the dead by the bitter Luke (Jake Abel). Kronos, just so happens to be the father of Poseidon. But is ruthless, and would be the demise of everything if he is allowed to rule again. In the meantime, there is a camp where all of the half-bloods (half human/half gods) are being trained to become great warriors. Each of the campers has their own individual, supernatural talents that are being honed. This is where Percy finds out he has a brother named Tyson (Douglas Smith). Tyson is not only a half brother, but he is also half Cyclops. So yeah, we are talking one eye. In addition, the friendship circle includes Annabeth (Alexandra Daddario) and Grover (Brandon Jackson). Grover by the way is half horse from the waist down. Are you still with me?
When the camp is threatened, it becomes apparent that a search party needs to be sent out to retrieve what is known as the "Golden Fleece." This fleece has the power to bring to life anything that is dead. So not only are our camper friends looking for this, but also the half-blood Luke that wants to find it to bring the evil one back to life. The problem is that this magical object is located in the Sea of Monsters, otherwise known as the Bermuda Triangle. Another huge problem is that the Golden Fleece is guarded by a huge, evil Cyclops. So Tyson figures that maybe, since he is a Cyclops himself, he might be able to reason with him. Grover is also necessary because as it just so happens, half horse beings are able to sniff out the whereabouts of the said evil Cyclops.
Actually, Percy Jackson: Sea of Monsters is a mildly entertaining film; though it most likely is a much better rental. I would hesitate to say it was horrible, because it was not. However, I believe if you keep your expectations low, you might just be surprised and enjoy it. The mythology in the film is complex, but very interesting. This is big time fantasy, but thought provoking just the same. If you're into Good vs. Evil, you will most likely find a way to get past all of the corniness.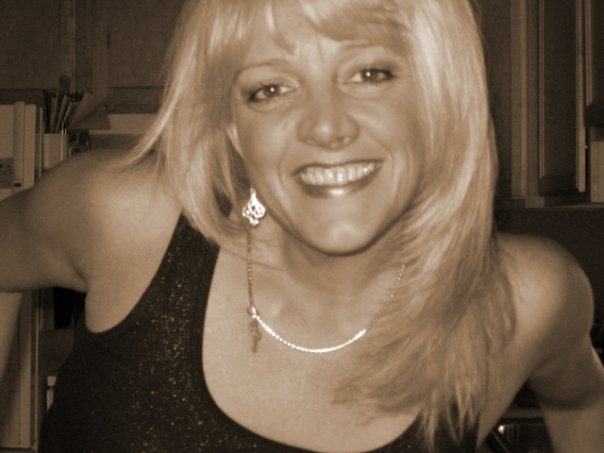 Betsy Russo
Betsy resides in Farmington Hills, Michigan with her 100% Italian husband Anthony, that she states is like the next best thing to being married to one of the Soprano's. She is presently writing a novel and pursuing a Freelance writing career. It's important to her that her writing combines sensitivity, honesty and a hint of sarcasm to create a relatable experience with the reader. Having a passion for film and an all around American pie opinion, she aspires to have the sensibility for what the average Joe might enjoy.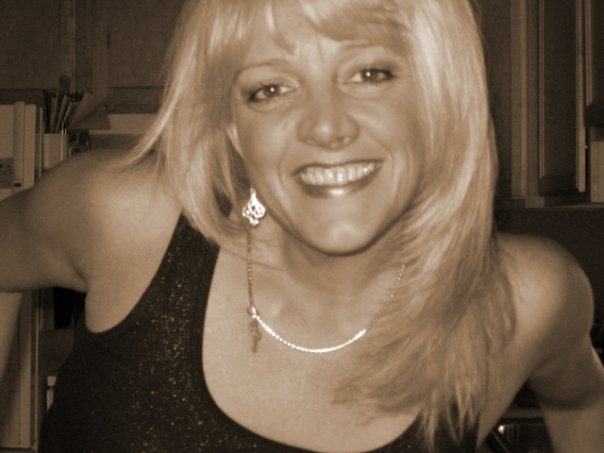 Latest posts by Betsy Russo (see all)