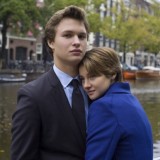 Movie Review: The Fault in Our Stars
The Fault in Our Stars, directed by Josh Boone, is based on the mega-popular and New York Times best seller by John Green. The story is narrated by 16-year-old Hazel Grace Lancaster (Shailene Woodley), a cancer patient with thyroid cancer; which spreads to her lungs, who falls in love with amputee Augustus Waters (Ansel Elgort), a 17-year-old boy recovering from Osteosarcoma. Once meeting Augustus in the literal heart of Jesus (aka support group), Hazel's failed attempts of trying to stay "just friends" with the boy who sticks a cigarette in his mouth as a metaphor and has a crazy obsession of being remembered are bound to fail.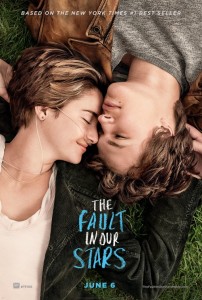 This film is anything but a banality or, in other words, a "cliché." There is something special and different about this film that can't compare to other tragedies seen in other book-inspired films such as A Walk to Remember (2002) or The Last Song (2010). The Fault in Our Stars leaves its readers, and now viewers, with a much different kind of emotion. Is it sadness? Most likely. Is it emptiness? Maybe. Or could it even possibly be happiness? Yes.
The film was as good as it could be. The book is still better. The film wasn't horrible, it just could have been better. Perhaps my expectations were set too high. I can still admit to the film being really amazing which was really shown through the various outbursts of laughter, moans of crying, and the puffy red faces of teenage girls in the audience. Yet the film still lacked the accuracy that I was so hoping to see displayed throughout many scenes as well as appearances.
First of all, one of the most note-worthy scenes which differed tremendously from the novel was one in which Hazel and her mother, Frannie Lancaster (Laura Dern), prepare for a trip to Amsterdam (Back story: Augustus uses his one Wish to take Hazel to Amsterdam to meet Peter Van Houten; author of An Imperial Affliction, a book which Hazel introduces to Augustus and one they bond over). In the film, Augustus rides up to their home standing through the roof of a limo making a very adorable, funny entrance. In the book, Hazel and her mother go to pick Augustus up at his home and overhear him and his mother arguing, which is major foreshadowing in the novel.
Secondly, the whole end of the film had the same concept as the book but was done in a different way. A reason to this was because the writers of the film failed to include specifically one character who was supposed to pose as Hazel's friend named Kaitlyn. The character's nonexistence ultimately was the reason for the altered ending. Lastly, I felt the sickly appearance of one of the characters remained too pretty and should have been made to appear like the description in the book which stressed the serious effect of cancer on someone both physically and emotionally.
Furthermore, I was very impressed with many of the performances brought to life by the actors. I specifically give props to Woodley and Elgort for their portrayals of Hazel and Augustus. Each actor played off of each other so well that it made the movie-going experience that much more enjoyable. Natt Wolff who played Isaac, Augustus's best friend whom undergoes an eye surgery forever making him blind, was one of the most enjoyable performances to watch. He had the audience erupting with laughter from his witty take on the character. There was only one scene in the film in which I was unimpressed with his role because of the lack of emotion brought to the character's personal issue. Willem Dafoe whom represented the drunk, miserable yet unmistakably talented author, Peter Van Houten, played an excellent role. However, Dafoe didn't exactly fit the overall image of what Van Houten was supposed to appear as. Additionally, I was unimpressed with Lotte Verbeek and her portrayal as Van Houten's assistant.
Of course, bringing a book to life on the big screen is never going to result in a perfect movie, at least not for everyone. But, The Fault in Our Stars is one to see. It was a pleasure to have my heart broken by The Fault in Our Stars. Prepare to feel just okay after the film.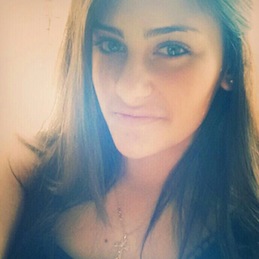 Celina Russo
Celina Russo is a 17-year-old currently attending high school in Farmington Hills Michigan. In the next year, she plans to attend college in hopes of getting a degree in Journalism. Having a passion for writing and film, she aspires to bring something relatable and fun to the swooning teenage audience who look forward to seeing shirtless Channing Tatum and Ryan Gosling. She is active in her participation with her school yearbook and yearly One Act Plays. She is also a diehard and most dedicated fan of the British boy band sensation, One Direction.