Posted
September 3, 2013 by Mike Tyrkus
in Features
The Ten Most Anticipated Movies of Fall 2013
The summer passed by quickly didn't it? Remember when we were wondering whether Star Trek Into Darkness would be any good? Spoiler: It was. Or whether The Lone Ranger would be an uncontested box office champion? Another spoiler: It wasn't. Or whether a movie about giant robots fighting giant monsters would appeal to audiences made up of more than just nerds? And how would Iron Man 3 perform as the follow-up to the mega-blockbuster The Avengers? Indeed, the summer of 2013 held many surprises and a similar number of disappointments for movie fans and the overall business of the movies held quite a bit of drama and suspense as well. The movies of fall 2013 are no different.
From September thru November there are films coming out that represent virtually every genre you can think of. Some should be good while others will probably just be plain awful. The films discussed below represent the films we're looking forward to most this fall and not necessarily those that we think will perform best at the box office (when do the best ever get the audiences they deserve?). Simply put, these are the films that we want to see. Hopefully, this list of the ten most anticipated movies of the fall helps you out when planning which movies you want to add to your checklist and maybe you'll add a few you hadn't even thought of before. Of course, as history has proven, some of these movies could prove to be colossal letdowns and we could be completely wrong. Hopefully that isn't the case.
Note: Plot synopsis information courtesy of IMDB, which means they were likely provided by the individual studios. Also, the list is presented in order of release date (as are the other notable releases below).
Other Notable Releases to Look For: Insidious: Chapter 2 (9/13), The Family (9/13), Cloudy with a Chance of Meatballs 2 (9/27), Rush (9/27), The Fifth Estate (10/18), The Book Thief (11/15), The Hunger Games: Catching Fire (11/22), and Oldboy (11/27)
Prisoners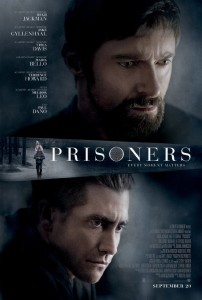 Studio: Warner Bros.
Release Date: September 20, 2013
Cast: Hugh Jackman, Jake Gyllenhaal, Melissa Leo, Paul Dano, Maria Bello, Viola Davis, and Terrence Howard
Writer: Aaron Guzikowski
Director: Denis Villeneuve
Plot: When Keller Dover's daughter and her friend go missing, he takes matters into his own hands as the police pursue multiple leads and the pressure mounts. But just how far will this desperate father go to protect his family?
Why: An all-star cast and this being director Denis Villeneuve's follow-up to his Oscar-nominated Incendies makes this one of the season's early awards contenders and a film to take notice of. True, it languished with a few other directors before landing with Villeneuve, but sometimes things like that happen for a reason.
Don Jon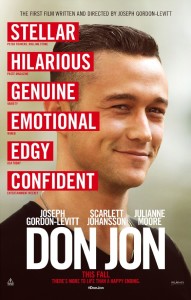 Studio: Relativity Media
Release Date: September 27, 2013
Cast: Joseph Gordon-Levitt, Scarlett Johansson, Julianne Moore, and Tony Danza
Writer: Joseph Gordon-Levitt
Director: Joseph Gordon-Levitt
Plot: A New Jersey guy dedicated to his family, friends, and church, develops unrealistic expectations from watching porn and works to find happiness and intimacy with his potential true love.
Why: Joseph Gordon-Levitt has proven to be one of the more talented actors working in Hollywood, or anywhere else, these past few years and there's every reason to expect he'd be successful at directing. Early looks at the film suggest he's delivered a funny, witty look at relationships; a sort of Woody Allen type film, only set in New Jersey and with more overt porn.
Gravity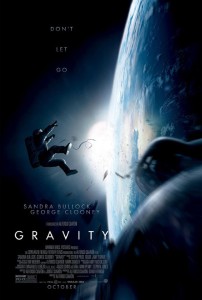 Studio: Warner Bros.
Release Date: October 4, 2013
Cast: Sandra Bullock, George Clooney, Eric Michels, and Basher Savage
Writers: Alfonso Cuarón and Jonás Cuarón
Director: Alfonso Cuarón
Plot: A medical engineer and an astronaut work together to survive after an accident leaves them adrift in space.
Why: It's hard to believe that Alfonso Cuarón hasn't directed a film since Children of Men, but he's such a talented filmmaker, the wait will undoubtedly be worth it. Although this is Sandra Bullock's first big science fiction role (unless you count the action/adventure Demolition Man as science fiction) and her costar George Clooney will reportedly only have minimal screen time, this looks to be one of the more intense films of the fall season.
Captain Phillips
Studio: Columbia Pictures
Release Date: October 11, 2013
Cast: Tom Hanks, Catherine Keener, Barkhad Abdi, and Barkhad Addiraham
Writer: Billy Ray
Director: Paul Greengrass
Plot: The true story of Captain Richard Phillips and the 2009 hijacking by Somali pirates of the US-flagged MV Maersk Alabama, the first American cargo ship to be hijacked in two hundred years.
Why: It's been awhile since audiences have seen Tom Hanks as a heroic figure in a film like this. It's just the kind of award-friendly drama that could bring a lot of people back into the Hanks camp. Additionally, just the thought of Paul Greengrass directing anything to do with Somalian pirates should be enough to pique any film fan's interest.
12 Years a Slave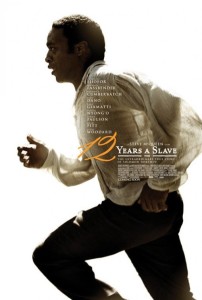 Studio: Fox Searchlight Pictures
Release Date: October 18, 2013
Cast: Chiwetel Ejiofor, Benedict Cumberbatch, Garret Dilahunt, Paul Giamatti, Michael Kenneth Williams, Michael Fassbender, and Brad Pitt
Writer: John Ridley
Director: Steve McQueen
Plot: In the pre-Civil War United States, Solomon Northup, a free black man from upstate New York, is abducted and sold into slavery.
Why: Steve McQueen follows up the powerful and impressive Shame with another bold piece that should allow actor Chiwetel Ejiofor a showcase for his talents. Hopefully the less intimate nature of this film and the period setting doesn't hinder McQueen's style; this isn't likely, just thought I should mention it.
The Counselor
Studio: 20th Century Fox
Release Date: October 25, 2013
Cast: Brad Pitt, Goran Viznjic, Michael Fassbender, Javier Bardem, Natalie Dormer, Cameron Diaz, and Penélope Cruz
Writer: Cormac McCarthy
Director: Ridley Scott
Plot: A lawyer finds himself in over his head when he gets involved in drug trafficking.
Why: Regardless of how you felt about Prometheus, there's no denying that Ridley Scott is a director to take notice of whenever he releases a new film. The presence of Cormac McCarthy as screenwriter only heightens the Oscar-clout for this star-studded film that should allow Brad Pitt to challenge Tom Hanks when awards season comes around.
Ender's Game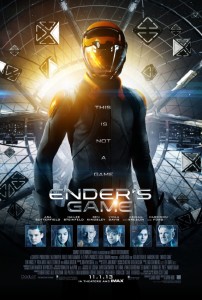 Studio: Summit Entertainment
Release Date: November 1, 2013
Cast: Asa Butterfield, Abigail Breslin, Harrison Ford, Hailee Steinfeld, Ben Kingsley, and Viola Davis
Writer: Gavin Hood
Director: Gavin Hood
Plot: Seventy years after a horrific alien war, an unusually gifted child is sent to an advanced military school in space to prepare for a future invasion.
Why: So maybe I just really want the long-awaited film version of the tale of Ender Wiggin to be successful and I'm putting it on this list in the hopes that I can will it to be a great movie. This inclusion could just be a case of wishful thinking on my part. But the cast looks impressive and the first trailers seem to get everything right. Perhaps I'm not so crazy. Then again….
Thor: The Dark World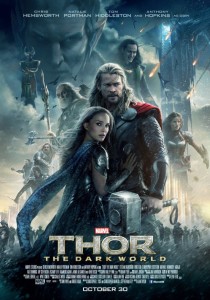 Studio: Marvel Studios
Release Date: November 8, 2013
Cast: Chris Hemsworth, Natalie Portman, Christopher Eccleston, Tom Hiddleston, Idris Elba, and Anthony Hopkins
Writers: Christopher Yost, Christopher Markus, and Stephen McFeely
Director: Alan Taylor
Plot: When Jane Foster is targeted by the denizens of the dark world of Svartalfheim, Thor sets out on a quest to protect her at all costs.
Why: You may argue, but apart from The Avengers, Thor is the best Marvel Studios film to date. So that gives me hope that the sequel will be equally as inventive and entertaining and prove to be the first great Marvel sequel (at least until The Avengers 2 is release). Sure Alan Taylor has replaced Kenneth Branagh as director, but all the principals are back and the addition of Christopher Eccleston as the villain has this Doctor Who fan excited.
The Wolf of Wall Street
Studio: Paramount Pictures
Release Date: November 15, 2013
Cast: Leonardo DiCaprio, P.J. Byrne, Jon Favreau, Spike Jonze, Matthew McConaughey, and Jonah Hill
Writer: Terence Winter
Director: Martin Scorsese
Plot: Based on the true story of Jordan Belfort, from his rise to a wealthy stockbroker living the high life to his fall involving crime, corruption, and the federal government.
Why: Martin Scorsese and Leonardo DiCaprio working together again, what's not to be excited about? This film looks poised to be there in the thick of the Awards races and perhaps even garner DiCaprio his first Oscar win. A stellar supporting cast only adds to the cache that this star/director team brings to the table.
Nebraska
Studio: Paramount Pictures
Release Date: November 22, 2013
Cast: Bruce Dern, Will Forte, June Squibb, Bob Odenkirk, and Stacy Keach
Writer: Bob Nelson
Director: Alexander Payne
Plot: An aging, booze-addled father makes the trip from Montana to Nebraska with his estranged son in order to claim a million dollar Mega Sweepstakes Marketing prize.
Why: The film was a hit at Cannes, so that could prove a portent of broader success. Then again, the risk of releasing a film in black and white without a gimmick (such as being silent, a la The Artist) could prove fatal with audiences causing this potentially glorious film to be quickly forgotten. But in the capable hands of director Alexander Payne this could be one of the must see movies of the season.
An independent filmmaker, co-writer and director of over a dozen short films, Mike has spent much of the last two decades as a writer and editor specializing in biographical and critical reference sources in literature and the cinema and is a standing member of the
Detroit Film Critics Society
. His contributions to film criticism can be found in
Magill's Cinema Annual
, the
International Dictionary of Films and Filmmakers
, and the
St. James Film Directors Encyclopedia
(on which he collaborated with editor Andrew Sarris). He currently lives in the Detroit area with his wife and their dogs.
Latest posts by Mike Tyrkus (see all)