The Five Best Marvel Movie Stan Lee Cameos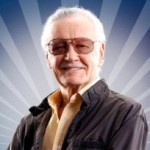 With the theatrical release of Iron Man 3 this week, fans of all ages will be flooding the multiplexes to witness the return of everyone's favorite comic book hero. No, I'm not talking about Robert Downey Jr. as Tony Stark. Instead, I'm talking about "The Man" himself, Stan Lee! Stan has been making cameos in just about every Marvel movie since 2000's X-Men. While these cameos are mainly little nods of respect and humor to the man responsible for a majority of the characters, they've grown into something that has become just as fun as the movie itself (and, as in the case of Spider-Man 3, more so than the actual movie). Stan Lee has been making cameos for the last 13 years, so I thought it might be fun to list his best cameos as I see them. Feel free to list yours in the comments below. Enjoy the list of the Five Best Marvel Movie Stan Lee Cameos, and more importantly, enjoy Iron Man 3. Also included is a video collection of every Stan Lee cameo to date.
____________________________________________________________
5. X-Men (2000)
While this may not be the best Stan Lee cameo, it is the first. Oddly enough, if you think about it, this cameo's place on the list fits the mold of most superhero origin films – it's a fun watch, but the depth isn't quite there. It does just enough to make you want more. Stan as a boardwalk hot dog vendor captures this desire.
4. Spider-Man (2002)
Here we get to see Stan as a hero. The Green Goblin attacks, blows up a balcony, and puts a little girl in danger? Who makes the save? That's right! Stan Lee! Sure, Spidey comes in for an assist, but we all know Stan was just fine. Honorable mention goes to Spider-Man 2 (2004) where Stan plays the hero again; this time during a Spidey/Doc Ock battle.
3. Spider-Man 3 (2007)
To put it bluntly, Spider-Man 3 was a big disappointment. But Stan Lee saved it slightly by offering moviegoers the first appearance of one of his famous catchphrases – "'nuff said." He does this in the middle of Times Square while talking to Peter Parker.
2. Fantastic Four: Rise of the Silver Surfer (2007)

To be honest, choosing the break in between the Spider-Man sandwich was one of the hardest comic movie decisions I've ever made. Sadly, there's some great stuff that I had to skip over when deciding the list's order, like young Matt Murdock saving Stan from getting hit by a bus in Daredevil, or the double rainbow of cameos, 2003's Hulk, when he and Lou Ferrigno walk out of the building talking about security. As good as those cameos were Stan's turn in Fantastic Four: Rise of the Silver Surfer packs both humor and punch together. Reed and Sue are getting married at a rooftop scenario, when Stan tries to get into the wedding he says something to the effect of "I'm Stan Lee! I should be on the list!" It doesn't work. Instead, he's turned away by a security detail that doesn't know who he is and in that one moment, the essence of why Stan Lee is in these movies becomes clear. Stan is the Man, and he's a superhero in and of himself.
1. The Amazing Spider-Man (2012)
I promise you that when I started this list, I wasn't planning on it being so Spidey-centric. It's not my fault they save his best cameos for the Spidey franchise. In this reboot, Stan is an oblivious, yet hard-working librarian who works through the destruction of the library by The Lizard and Spidey.
____________________________________________________________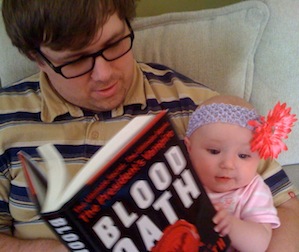 Dane Jackson has been writing about movies since high school when he had a monthly column in the school paper about cult movies. His cinematic tastes have matured (slightly) since then.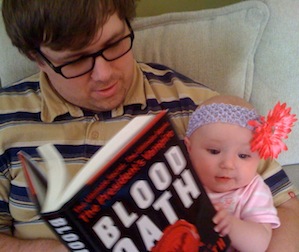 Latest posts by Dane Jackson (see all)