Posted
July 2, 2013 by Timothy Monforton
in Features
Trailer Trashin': Ridley Scott Meets Cormac McCarthy in The Counselor
Happy Fourth of July, dear readers! I hope all of you have a great holiday. On the movie front, we'll all finally get to see whether The Lone Ranger is any good. In the meantime, this week's installment of Trailer Trashin' looks at Ridley Scott's upcoming crime thriller The Counselor.
Premise: This intense drug thriller tells the story of an attorney (Michael Fassbender), a good man in need of money who decides to dabble in the cocaine trade. The story heats up when he teams up with a rich acquaintance (Javier Bardem) for the new business that also brings in a shady type (Brad Pitt). Of course, things don't go as planned.
My take: For a long time, I've been a big fan of director Ridley Scott, the English filmmaker who brought us Alien (1979), Blade Runner (1982), Thelma & Louise (1991), Gladiator (2000), Black Hawk Down (2001), Kingdom of Heaven (2005), American Gangster (2007), and Prometheus (2012), among many other films. After his long-awaited return to science-fiction with Prometheus last year, Scott is returning to more small-scale territory with his next film, a drug trade thriller called The Counselor. The first teaser trailer for the film has arrived, and while it doesn't show much, it's definitely got me intrigued.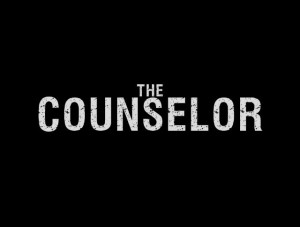 Ridley Scott has had some really impressive casts in his films, but from my perspective, The Counselor might have one of the best groups of actors he's ever worked with, although not much is known about the characters at this point. In recent years, Michael Fassbender has become one of my favorite actors, and I always pay attention to his projects. His character here, currently known just as "Counselor," looks like a part that will give him a lot of good material to play. Brad Pitt, who I've expressed my admiration of previously in this column, plays Westray, the "shady type" who gets involved in the drug business. Javier Bardem, who showed us how awesome he is in Skyfall last year, plays Reiner, the "rich acquaintance" who teams up with the counselor. Cameron Diaz plays a woman named Malkina, and gets a pretty sexy moment where she kneels on the hood of a convertible while wearing a leopard-print mini-dress. Penélope Cruz, who is of course married to Javier Bardem in real life, plays a woman named Laura, although what role she plays in the story is not clear. The cast is rounded out by Dean Norris, John Leguizamo, Goran Višnjić, Rosie Perez, and Natalie Dormer.
As I said earlier, I am a huge Ridley Scott fan, and I always pay attention when news comes up related to him and his projects. I still consider Alien to be perhaps the greatest science-fiction/horror film ever made, and I still regard Blade Runner as having some of the best sci-fi production design in cinema history. Considering that his last four films – American Gangster, Body of Lies (2008), Robin Hood (2010), and Prometheus – have all been pretty big in scope, it's nice to see him working on a more intimate scale again. I also consider Scott to be one of the greatest visual directors working today, with the art and production design in his films always being an element I love, and from what we see here, The Counselor looks as rich and striking as I would have hoped. And the film is going to be dedicated to the late Tony Scott, Ridley's younger brother, who tragically committed suicide last summer.
Besides Ridley Scott, the other notable behind-the-camera name associated with The Counselor is writer Cormac McCarthy, the American novelist and playwright whose books include Suttree, Blood Meridian, All the Pretty Horses, No Country for Old Men, and The Road. This is only McCarthy's second time writing a screenplay, with the first being The Gardener's Son, which was made into a two-hour episode of the drama series Visions and broadcast on PBS back in 1977. But the story here seems to be in familiar territory for McCarthy, exploring gruesome crime and the dark side of humanity. And given that the trailer opens with a motorcyclist about to be decapitated by a cable strung across the road, it's clear that there's going to be violence and bloodshed before this story is over.
There's really not a ton for me to say about this trailer. It doesn't hint at much in the way of the plot, but I'm fine with that, because this definitely looks like a film I'd want to go into knowing as little as possible ahead of time. With a great cast, a great director, and a great writer, this could be something really special if it lives up to its potential. When late October rolls around, there's a good chance that I'll be checking out The Counselor at my local theater.
ANTICIPATION: I'm jonesing for another Ridley Scott fix, and this looks like just the ticket.
Release Date: October 25th, 2013
Starring: Michael Fassbender, Brad Pitt, Javier Bardem, Cameron Diaz, Penélope Cruz, Dean Norris, John Leguizamo, Goran Višnjić, Rosie Perez, and Natalie Dormer
Director: Ridley Scott
Writer: Cormac McCarthy
Latest posts by Timothy Monforton (see all)