Win Tickets to An Advance Screening of Parker
We've got 30 passes (one winner and one guest per pass) to see the new film Parker starring Jason Statham and Jennifer Lopez on Wednesday, January 3rd at 7:00 PM at the Uptown Palladium in Birmingham, MI.
And we want you to have them, here's what you need to do to win them….
All you have to do is do a little social media work and leave a comment below. Go up to the "Follow the Nerdz" section in the right column of this page and follow us on Facebook or Twitter. If you are already following us on those sites, then share the site with a few friends and ask them to follow us too (any friend of yours is a friend of ours). Then come back here and post a comment below sharing with us your favorite (or least favorite, we're not picky) Jason Statham or Jennifer Lopez movie. As always, please make sure your comment is linked to an ID with a valid email address (note: Facebook IDs don't always work unless you're preregistered with a comment service like Disqus – which you can do below) so we can reach you if you win.
HOW TO ENTER
Read this blog post and then follow us on Facebook or Twiiter; or share the site with a couple friends.
Then, come back here and post a comment in the section below telling us about your favorite or least favorite Jason Statham or Jennifer Lopez movie (comment as often as you like, but remember, only one entry/comment will be eligible for the contest).
Do all this before midnight on Monday, January 21st.
We'll select the winners from the list of all entrants.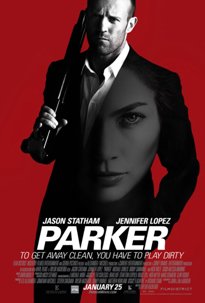 RULES AND CONSIDERATIONS
Valid entries must be received before midnight on January 21st.
Prizes are provided by Allied-THA.
No purchase necessary to enter.
You must be 18 years or older to enter.
Winners are responsible for getting themselves to the theater on the day and time of the screening as specified above.
Your pass does not reserve you a seat. This is a promoted, public preview and seating will be allocated on a first-come first-served basis to all pass holders. The theater will be filled to capacity. In other words: MAKE SURE YOU SHOW UP EARLY ON THE DAY OF THE SCREENING TO WAIT IN LINE AND CLAIM YOUR FREE SEATS.
Winners agree to abide by further rules and restrictions prescribed by the studio and its publicity agents that may be printed on or presented with the pass.
Winners will be selected by a method of CinemaNerdz's devising. All judgments are final.
No complaining if you didn't win.
ABOUT THE FILM
Set amidst the unparalleled wealth and glamour of Palm Beach, Jason Statham and Jennifer Lopez team up to get their cut in the crime thriller PARKER based on the series of bestselling novels by Donald E. Westlake. The film is directed by Academy Award nominee Taylor Hackford (Ray) and also stars Michael Chiklis, Wendell Pierce (HBO's The Wire), and Academy Award nominee Nick Nolte. (Film District) This film is rated R.
Visit www.parkermovie.com for more information!