Twelve Days of Movies Christmas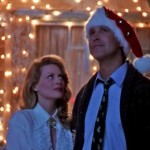 Like most people, I love Christmas movies. In fact, I've already watched Elf multiple times this season and I'm also eagerly anticipating the 24-Hour A Christmas Story movie marathon on Christmas Eve. I also need to figure out a way to fit in Home Alone and Christmas Vacation. But, no matter how much I love watching some of the more traditional Christmas movies, by this time of year, I start to get a little burned out on the regular fare. That's when I start looking to watch a different breed of Christmas movie. Some of these you may have trouble defining as Christmas movies, but if you're looking for a crop of movies to dust the cobwebs off the old holiday standards, these should do the trick. Without further ado, I give you the Twelve Days of Movies Christmas.
____________________________________________________________
On the 12th Day of Movies Christmas…Santa's Slay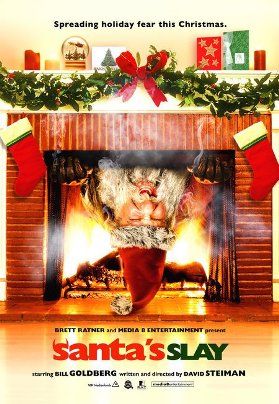 When people think Christmas horror movies, I think most people immediately go to Silent Night, Deadly Night, but not me. I go to former professional wrestler Bill Goldberg as one pissed off Santa – who is really the son of Satan. This is nothing but a glorified B-movie, but it's a cheesy good time. Santa Goldberg even has "Hell-Deer."
On the 11th Day of Movies Christmas…Lethal Weapon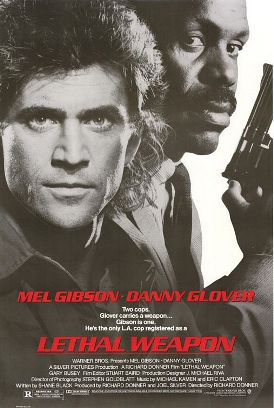 Sure, it's a buddy cop movie, but Lethal Weapon technically takes place during Christmas. Not only that, but it also introduced the world to one of the more mismatched cop duos in cinematic history – Mel Gibson and Danny Glover. Eddie Murphy and Nick Nolte are number one on my list, but Gibson and Glover are a close second.
On the 10th Day of Movies Christmas…Scrooged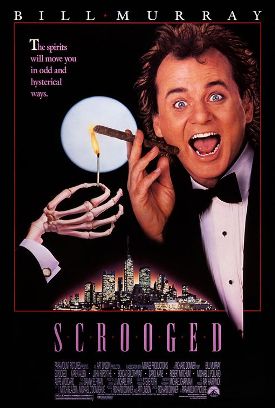 Some may actually consider Scrooged a holiday standard, but I think it's right on the fringe. In this modernized take on A Christmas Carol, Bill Murray is a TV exec who has lost his way and is working on a live production of the classic Dickens tale. As he continues on with his grinchy plans, Murray is visited by the spirits of Christmas past, present, and future. Fun fact, Richard Donner is responsible for both Scrooged and Lethal Weapon.
On the 9th Day of Movies Christmas…American Psycho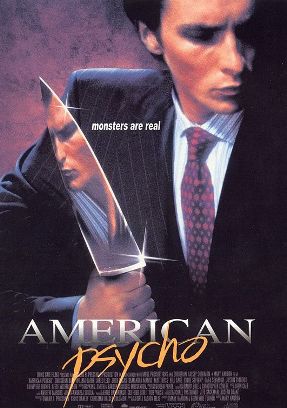 I admit that it's probably a stretch to include American Psycho on this list; the fact is there are several Christmas backdrops mixed in with all of Christian Bale's psychopathic portrayal of Patrick Bateman. Nothing says Merry Christmas like a little social commentary, right?
On the 8th Day of Movies Christmas…Trading Places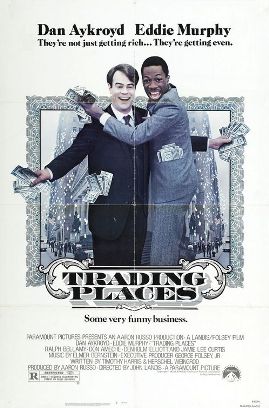 Remember when Eddie Murphy wasn't the most overpaid actor in Hollywood? Me too. Trading Places is one of his best movies of that era. As a kid, I used to watch the Disney Mickey Mouse version of The Prince & the Pauper each Christmas. I've since switched that out for Trading Places.
On the 7th Day of Movies Christmas…
The Nightmare Before Christmas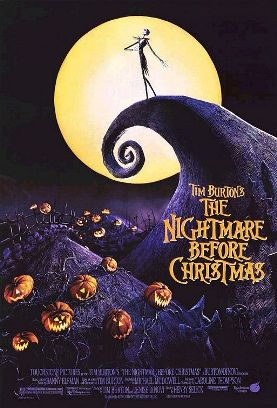 Is it a Halloween movie or a Christmas movie? It's both! Since most of my favorite TV Christmas Specials are stop motion animation, it only makes sense for a stop motion Christmas Movie to make my list.
On the 6th Day of Movies Christmas…First Blood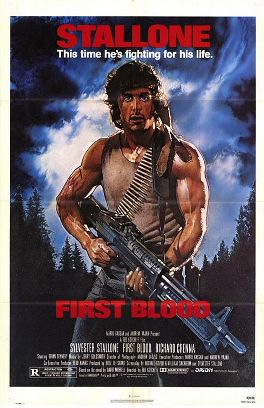 Sylvester Stallone stars as Vietnam Special Forces vet John Rambo. While searching for one of the members of his former unit, Rambo ends up in a quiet town that doesn't take too kindly to "drifters." The local law enforcement end up pushing him a little too far and because of it, there are a lot of people who don't have a very Merry Christmas.
On the 5th Day of Movies Christmas…Batman Returns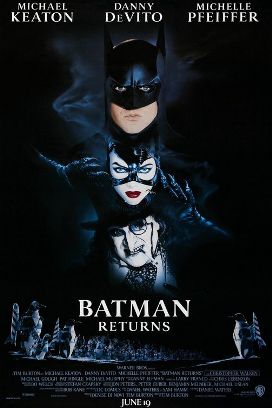 I recently watched all of the Batman flicks in preparation for Christopher Nolan's final film in his Dark Knight Trilogy. When doing this, I was reminded of how good Batman Returns is. And, of all of the pre-Nolan Batman films, it holds up the best. This is the second Burton film on my list (I just couldn't bring myself to include a third, but if I did, it would have been Edward Scissorhands). It just so happens that Batman Returns is set around the Christmas season, so I get to include it here. Thanks Tim Burton.
On the 4th Day of Movies Christmas…The Ref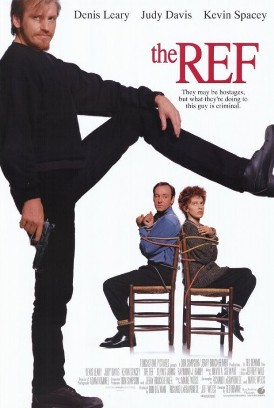 Denis Leary stars as a cat burglar looking to make one last big score before riding off into the sunset. His Christmas Eve robbery goes awry and he's forced to take a couple hostages in an attempt to escape. What he doesn't realize at the time is that his victims are a miserable married couple who just finished discussing getting a divorce. With their families coming over for Christmas dinner, Leary is forced to pretend to be their marriage counselor. This movie is great and I honestly have no idea why Leary never really broke out as a movie star.
On the 3rd Day of Movies Christmas…Gremlins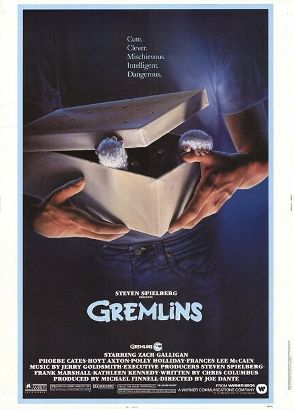 Gizmo may just be the coolest, and scariest, Christmas present ever. These days, watching Gremlins is a fun piece of childhood nostalgia, but when I was younger, it scared the hell out of me. Still, even with the threat of a Gremlin outbreak, I think it would be pretty cool to have a mogwai as a pet.
On the 2nd Day of Movies Christmas…Bad Santa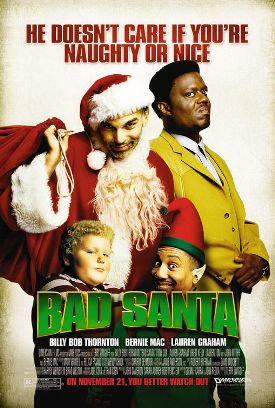 As Willie, Billy Bob Thornton comes up with the perfect crime – pose as a mall Santa and rob stores in the mall after hours. He starts to question some of his Grinchiness though when he meets a kid with a bully problem out in front of the mall he's currently casing for his next job. This is probably the most politically incorrect Christmas movie I've ever seen and that's what makes it so much fun to watch. It's also a good way to remember the likes of John Ritter and Bernie Mac.
And finally, on the First Day of Movies Christmas…Die Hard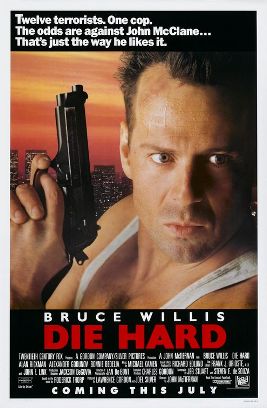 No Christmas season is complete for me until I watch John McClane go toe to toe with Hans Gruber in the Nakatomi Plaza. Bruce Willis is one of my favorite action stars from the 1980s and 1990s. Alan Rickman also offers up one of the best villain performances I've ever seen. Add all of this together and Die Hard is one movie I always want under my tree. Yippee Ki-Yay!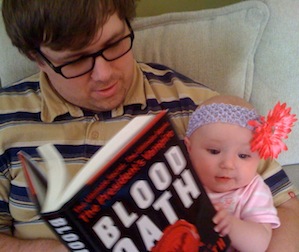 Dane Jackson has been writing about movies since high school when he had a monthly column in the school paper about cult movies. His cinematic tastes have matured (slightly) since then.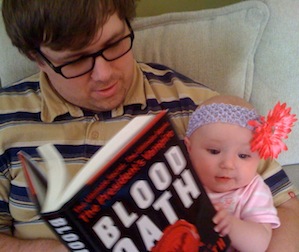 Latest posts by Dane Jackson (see all)