Ten Best Bets from the 2013 Cinetopia International Film Festival
While only in its second year, the Cinetopia International Film Festival boasts over 40 movies from around the world. This year, beginning on June 6th, Ann Arbor, Michigan and the Detroit Institute of Arts will be transformed into a world-class film festival. There is a little something for everyone at this year's festival, but being exposed to that many films in such a short time could be overwhelming for the new festival goer. That's why I'm here to suggest ten of the best bets from this year's Cinetopia Festival. Pick one of these films and you're destined to enjoy your festival experience and be sure to check out the festival program on the Cinetopia website, and most importantly, make sure you catch a movie or two this weekend (especially if you're a local). (It's a special situation to have a film festival in town, and it would be an absolute shame to miss out.) So, here, in alphabetical order, are the Ten Best Bets from the 2013 Cinetopia International Film Festival.
____________________________________________________________
5/25/77
This is one of those movies that will speak to your inner geek – the person who always wanted to pilot the Millennium Falcon or the person obsessed with movies. The film tells the story of Pat Johnson (based on the real-life experiences of the film's director and starring Freaks & Geeks alum John Francis Daly) as he seeks to pursue his cinematic desires. Think of this as the Almost Famous of the sci-fi set.
Big Sur
Focusing on the life of Jack Kerouac after On the Road, Big Sur stars Jean-Marc Barr as Kerouac as he moves to the town of Big Sur, California to take control of his drinking and cope with the success of On the Road. Isolated and lonely, he retreats to San Francisco where the problems he was trying to escape catch up to him.
Dear Mr. Watterson
If you're like me, you grew up on a steady diet of Calvin & Hobbes. And, if you're also like me, you grew up caring more about the characters than the creator. All of that changes with Dear Mr. Watterson, which tells the story of Bill Watterson, his young pal, and his stuffed tiger. Filmed as a sort of oral history, the documentary tells the story of Watterson through interviews from fans and peers. This is a highly personal documentary that will make you want to whip out your old Calvin & Hobbes Treasuries.
Haunter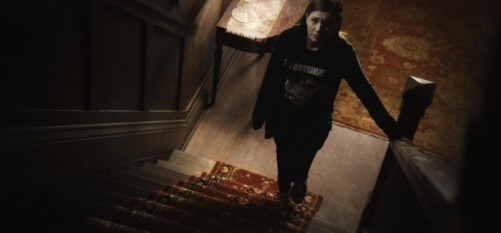 A 15-year-old girl (Abigail Breslin) and her family are killed. Lisa (Breslin) then comes back and with the help of a girl who lives in the house now (the murder happened in 1985), the two uncover secret evils about the house and other previous inhabitants. Part haunted house story and part atmospheric horror, this is a film for horror fans and for folks who simply like a good story.
I Am Divine
Ever since a snarky video clerk recommended Pink Flamingos to me as a teenager, I've had a passing interest in Divine. No matter what, when I think of John Waters, Divine is always a close after thought. Even though Divine's movies were B-movie schlock, she had a certain star quality and charisma. Hidden behind the makeup though was a man named Glenn Milstead who fought his whole life to overcome childhood abuse and intolerance. Even though some people might not take Divine seriously, she was a pioneer in the realm of gender equality and acceptance of others with different sexual orientations. Of all the movies being screened at Cinetopia, this may just be one that I'm looking forward to the most. And, it's being screened at almost midnight; something I think Divine would be proud of.
London – The Modern Babylon
My first exposure to Julien Temple was with The Great Rock & Roll Swindle. It was irreverent and everything I expected from a movie featuring the Sex Pistols. I've come to enjoy Temple's biography work much more than his feature film work, especially his latest Joe Strummer bio, so the idea of telling the story of London is brilliant and absolutely appealing. With Julien Temple at the helm, the documentary is in the right hands.
A Tribute to Ron Asheton Featuring Iggy and the Stooges
Recorded live at The Michigan Theater in 2011 shortly after Ron's death, this concert film documents the emotional event for all to experience. The original show sold out in just under an hour, so for many Stooges' fans, this is the first time they get to experience this historic evening. What makes this film even more special is that it's the opening night film of the festival, and a world premiere!
Twenty Feet from Stardom
I'm sensing a strong musical theme with this, the Ron Asheton tribute, and Julien Temple's documentary on London. Twenty Feet from Stardom focuses on a different element of the music industry, one that many haven't thought of until the success of NBC's The Voice. That industry element is the plight of the backup singer. Sometimes just as crucial as the main star, the backup singer isn't typically known for receiving the credit they deserve. The tides have slowly been changing for this very important role, including some recent Rock & Roll Hall of Fame inductions. This documentary highlights the trials and tribulations of the backup singer through their eyes, and those of the mega stars they sing for.
Welcome to Pine Hill
Shannon is trying to escape his previous life as a gangbanger selling drugs and committing crime by leaving the neighborhood and working two jobs to make ends meet. When he's presented with a life-altering medical diagnosis, he realizes he's on borrowed time and sets off to make things right with everyone he's hurt in his previous life.
Wrong
There's just something about Wrong that feels so right. After you watch the trailer, you'll immediately begin to draw parallels between it and a David Lynch movie. It's quirky and twisted in such a way that it's able to play with typical movie conventions and come up with a fun and irreverent way to tell the basic story of a guy who loses his dog and what he does to get the dog back. To get a sense of what you may expect, the director of Wrong also did Rubber. You have been warned.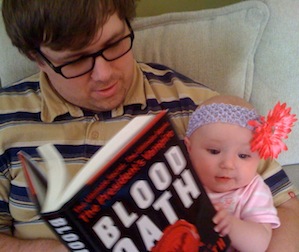 Dane Jackson has been writing about movies since high school when he had a monthly column in the school paper about cult movies. His cinematic tastes have matured (slightly) since then.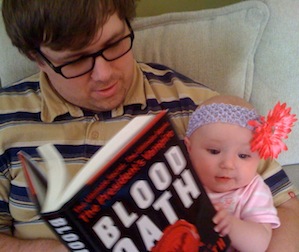 Latest posts by Dane Jackson (see all)