Posted
June 6, 2012 by Mike Tyrkus
in Features
The Ten Best Baseball Movies Ever Made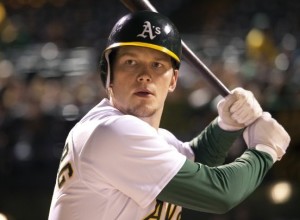 There's a speech given by James Earl Jones as writer Terence Mann in Field of Dreams that perfectly sums up the American love affair with the game of baseball. As Mann tries to convince Kevin Costner's character, Ray Kinsella, that a baseball field in the middle of an Iowa cornfield is a surefire money-making business venture and not the byproduct of a midlife crisis, he hits upon why we love the game so much by driving home the fact that baseball is, without a doubt, woven into the very fabric of the American national consciousness. As Mann so eloquently states: "The one constant through all the years…has been baseball. America has rolled by like an army of steamrollers. It has been erased like a blackboard, rebuilt and erased again. But baseball has marked the time. This field, this game: it's a part of our past…. It reminds us of all that once was good and could be again." That, as corny as it may sound, is also what great baseball movies do as well. After all, as Billy Beane says in Moneyball, "How can you not be romantic about baseball?
Another trademark of a Hall of Fame caliber baseball film is that it must treat the game as a character. That's not to say that these movies have to be referential with their outlook towards baseball, but there has to be a certain level of respect. (This is why you won't find films like Rookie of the Year or Air Bud: Seventh Inning Fetch on this list.) What the best films succeed in doing is giving characters a believable world to occupy that coexists with the world, and possibly the mythos, of baseball. These are the films that have resonance and are good even in the extra innings. So, with that in mind, please enjoy our picks for the Ten Best Baseball Movies Ever Made….
____________________________________________________________
10. A League of Their Own (1992)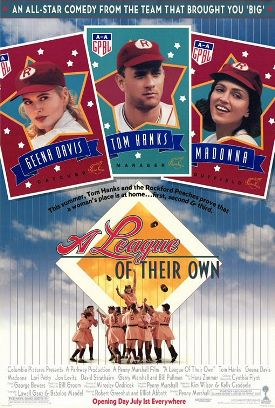 Ostensibly about the struggles of the first women's professional baseball league, Penny Marshall's superb film is concerned more with women's rights as a whole (though it does noticeably shy away from any substantial talk of racial injustice, perhaps there was just too much to get to in the film as it was). Geena Davis does a credible job as the league's star player but Tom Hanks steals the movie as the burnt-out alcoholic coach of the Rockford Peaches, particularly when he delivers the now immortal line: "There's no crying in baseball!"
9. Eight Men Out (1988)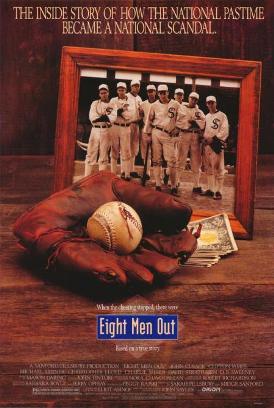 Director John Sayles's engrossing depiction of the Black Sox scandal, in which several members of the 1919 Chicago White Sox conspired to throw the World Series is one of the best period movies ever made let alone a great baseball film. This brilliant tale of lost morality and rampant corruption combined with exquisitely filmed baseball scenes creates a wonderfully accurate picture of a forgotten time in American history. Strong performances from a varied and talented cast couple with an inspired screenplay based on Eliot Asinot's book to deliver a movie that succeeds as a drama as well as a baseball film.
8. Moneyball (2011)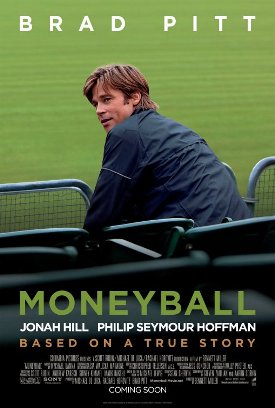 Quick-witted and blindingly fast, yet oddly accessible, dialogue couples with brilliant acting from stars Brad Pitt and Jonah Hill to make Moneyball a tour-de-force that proves the business of baseball is just as interesting as the game itself. While the business side of the game is the central concern of the film, this is also the tale of one man's path to enlightenment. By changing the way he approaches the game of baseball, Billy Beane (Pitt) strengthens not only his character but all of the relationships in his life. As a bonus, he succeed in changing the way the game is played along the way. Like all great baseball movies, this a story of personal discovery.
7. The Bad News Bears (1976)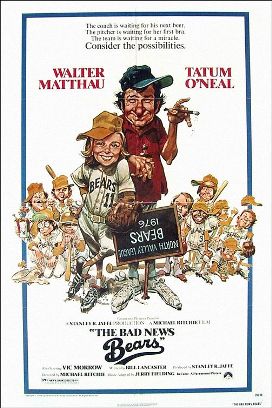 Yeah, the kids are foul-mouthed and really not the sort you would probably want yours to hang around with, but there's an everyman quality at work here and the downtrodden Bears quickly become surrogates for us all as they claw their way out of obscurity. Walter Matthau and Tatum O'Neal excel in this redemption story as they rebuild their fragile relationship as the Bears simultaneously rebuild their self-esteem. (Just a warning, stay away from the Billy Bob Thornton remake.)
6. Major League (1989)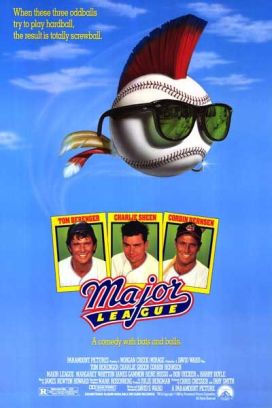 Despite being formulaic and cliché-ridden, this rags-to-riches story of a Cleveland Indians team that surpasses all expectations is tremendously fun and watchable. Not only is this the most widely accessible of all the baseball films on this list, it is also the most entertaining as it's the only one to approach baseball as slapstick. It also provides some of the most-often quoted baseball movie lines.
5. The Natural (1984)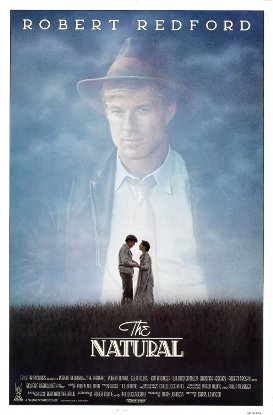 Barry Levinson's gorgeous film treats baseball as myth and there has never been a more romantic portrayal of baseball captured on film. This adaptation of a story by Bernard Malamud, revolves around an aging player, Roy Hobbs (Robert Redford), who overcomes several obstacles to lead his team to victory. While some may dismiss the film as simplistic or too overtly sentimental, there remains a beauty in the look of the film and the nostalgia for the game of baseball that it invokes. For the baseball romantic, this is the pinnacle of cinema.
4. The Pride of the Yankees (1942)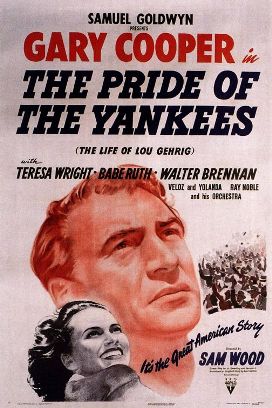 This Best Picture nominee has been called one of the greatest baseball movies ever made. While the inspirational story of Lou Gehrig may be more of a melodrama than a movie about the workings of baseball, there's little to complain about and even the hardest of hearts will tear up during Gehrig's "Luckiest Man" speech. Stellar performances from Gary Cooper (as Gehrig) along with Walter Brennan and Teresa Wright in supporting roles (as well as many big leaguers in cameos as themselves – including Babe Ruth) give the film additional depth and authenticity.
3. The Sandlot (1993)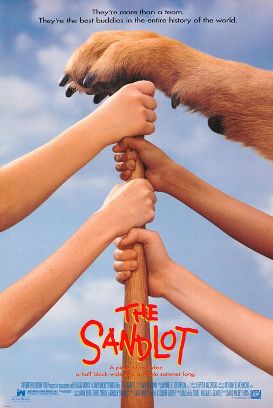 Is there another movie that so perfectly catches the spirit of America's pastime better than The Sandlot? I say no. This coming-of-age example of baseball being treated as a fairy tale is not only about the sport of baseball but it's also about friendship, fitting in, and even has a fractured father and son relationship that's saved because of the sport. It's sentimental without being overtly sappy. Like most of the films on this list, it's a baseball movie that can appeal to even those that aren't baseball fans. It's also doesn't hurt that the baseball being played is actually top notch (well, for a group of kids anyway). And if you can name a movie that tops the Legend of the Beast sub plot and the style and grace with which that plays out, I'd like to hear about it.
2. Field of Dreams (1989)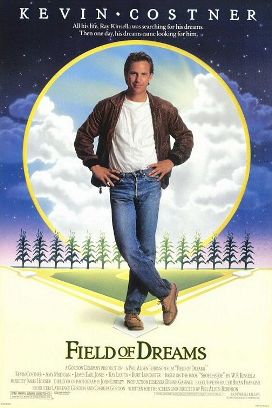 If you don't feel some sort of emotion at the end of this sublime adaption of W.P. Kinsella's novel Shoeless Joe when Ray (Kevin Costner making one of two appearances on this list, though we also love his turn in the underrated For Love of the Game) has a game of catch with his father, then there's just no hope for you. This incredibly layered and intelligent take on baseball as fable seems to have consistent universal appeal and, surprisingly, never really focuses on the actual game. It's all about relationships and personal journeys. When the disembodied ghost of Shoeless Joe (Ray Liotta) tells Ray "If you build it, he will come," baseball successfully transcends mere pastime and becomes obsession. It also helps that it ultimately ends as do most fairy tales – happily ever after.
1. Bull Durham (1988)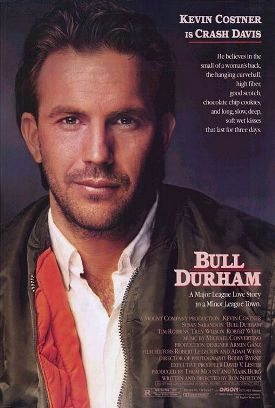 Arguably the best all-around baseball movie ever made. Even if you're not a fan of the game, you'll find something that will appeal to you here. There's a love story – Costner is, again, fantastic as the aging minor-leaguer Crash Davis who woos baseball groupie Annie Savoy (Susan Sarandon). There's also a buddy film as Crash mentors the young phenom Nuke LaLoosh (Tim Robbins). And, of course, there's plenty of baseball. But the real beauty of the treatment of the game in Bull Durham is that it never overpowers the characters or their stories. It simply exists within the world of the film. The film seamlessly allows the game to take on the persona of an allegory for life as is all the better for it.
An independent filmmaker, co-writer and director of over a dozen short films, Mike has spent much of the last two decades as a writer and editor specializing in biographical and critical reference sources in literature and the cinema and is a standing member of the
Detroit Film Critics Society
. His contributions to film criticism can be found in
Magill's Cinema Annual
, the
International Dictionary of Films and Filmmakers
, and the
St. James Film Directors Encyclopedia
(on which he collaborated with editor Andrew Sarris). He currently lives in the Detroit area with his wife and their dogs.
Latest posts by Mike Tyrkus (see all)