Posted
August 5, 2013 by Seth Paul
in News
Box Office Weekend: 2 Guns Beats Two Claws
Though it is getting only middling reviews, 2 Guns made the top spot at the box office, making a good bid on its $61 million budget with an estimated $27.4 million. It was not as good a debut as The Wolverine, which had to settle for second and a heavy drop-off, earning an estimated $21.7 million. While already a money maker worldwide, it remains to be seen (though likely) if it will be a domestic winner. The Smurfs 2 also looks likely to see a worldwide profit, but between poor reviews and an estimated $18.2 million weekend debut, it probably will not make back its $105 million stateside.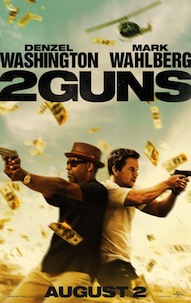 The Conjuring made an estimated $13.7 million, breaking the $100 million barrier and a success with critics and audiences alike. Despicable Me 2 made an estimated $10.4 million, though as it remains the second highest earning film of the year, any profit from here on out simply becomes bragging rights…rights it certainly has over Turbo, which earned seventh place on the list with an estimated $6.4 million. Turbo will likely eke out a success counting its worldwide earnings, but like The Smurfs 2 will probably fall short on the domestic front. Sandwiched in-between in more ways than one, Grown Ups 2 made an estimated $8.1 million; while not the highest earning film of the year, it is a decent success with $116.4 million.
Continuing the trend of worldwide-only successes, Red 2 continues to not impress domestically, its estimated $5.7 million leading to only $45.2 million in three weeks. Pacific Rim as well failed to find a stateside audience as it picked up an estimated $4.6 million, even as it does reasonably well everywhere else. The Heat, with an estimated $4.7 million, is the only one of the bottom three that did well domestically with $149.6 million; with that success, star Melissa McCarthy has scored over $100 million in four of her last five films, meaning good things for her theatrical future.
Weekend Box Office (August 2nd – August 4th)
2 Guns…$27.4 million
The Wolverine…$21.7 million
The Smurfs 2…$18.2 million
The Conjuring…$13.7 million
Despicable Me 2…$10.4 million
Grown Ups 2…$8.1 million
Turbo…$6.4 million
Red 2…$5.7 million
The Heat…$4.7 million
Pacific Rim…$4.6 million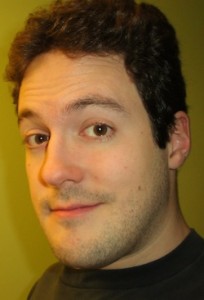 Seth Paul
When not failing to write novels and screenplays, box-office guru Seth writes humorous comedy tracks for films under the name "The One Man Band" that can be found at Rifftrax.com. Although, he has recently succeeded in writing the novella "Jack Alan and the Case of the Not-Exactly Rocket Scientists," available as an eBook on Amazon. He is also the English voice of Zak in "Zak McKracken: Between Time and Space."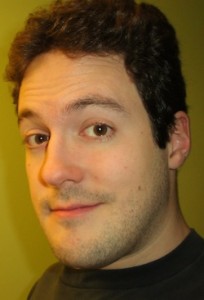 Latest posts by Seth Paul (see all)