Posted
February 4, 2013 by Seth Paul
in News
Box Office Weekend: Warm Bodies Is the Hottest Property at the Box Office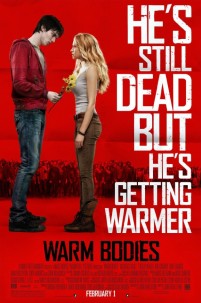 Box office totals continue to recede through the cold months of 2013, with very few new names to cheer things up. Of the two new releases to make any waves, only one was able to claim a top three victory: Warm Bodies, the $30 million budgeted horror-comedy-romance of a zombie whose love for a human slowly brings him back to life, made a strong first weekend showing with an estimated $19.5 million and critical praise. Hansel & Gretel: Witch Hunters took a back seat with an estimated $9.2 million, but despite middling domestic numbers ($34.5 million in total on a $50 million budget), foreign box office has made up the difference as the movie has made $96.6 million worldwide. Silver Linings Playbook, too, had a drop in revenue, but the drop was so miniscule that it actually rose in the rankings, taking third with an estimated $8.1 million and a very profitable $80.4 million in domestic totals.
Mama had to settle for fourth and an estimated $6.7 million, but the horror film as already made a strong showing at the box office, its $58.2 million makes it executive producer Guillermo del Toro's third most successful investment to date (at least, without him in the director's chair). Zero Dark Thirty continues trending downward as well with an estimated $5.3 million, though it still remains a modest success, with most of its $90.8 million worldwide earnings coming from domestic ticket sales. However, things do not look good for the new Sylvester Stallone vehicle Bullet to the Head. With director Walter Hill at the helm (and his hit and miss action film reputation), Bullet to the Head missed its mark with an estimated opening debut of $4.5 million. With a $55 million production cost, it is a lot more comfortable in the company of Broken City and Parker than, say, Django Unchained.
Speaking of Parker and Django Unchained, both movies took the seventh and eighth spots of the top ten, with Parker picking up an estimated $3.2 million and Django Unchained an estimated $3 million. However, despite their standings, Django Unchained has picked up $151 million domestically in six weeks, while in two Parker has failed to make back more than $12.4 million on its $30 million budget. As for the ninth and tenth place finishers, do not let their standings fool you: both Les Misérables, with an estimated $2.4 million, and Lincoln, which returned to the top ten with near estimate tie of $2.4 million, have longevity and box office bucks to match, as both films have proven resoundingly successful (although Les Misérables has had more overseas success than Lincoln, with a worldwide total of $339.9 million to Lincoln's $185.3 million).
Weekend Box Office (February 1st – February 3rd)
Warm Bodies…$19.5 million
Hansel & Gretel: Witch Hunters…$9.2 million
Silver Linings Playbook…$8.1 million
Mama…$6.7 million
Zero Dark Thirty…$5.3 million
Bullet to the Head…$4.5 million
Parker…$3.2 million
Django Unchained…$3 million
Les Misérables…$2.4 million
Lincoln…$2.4 million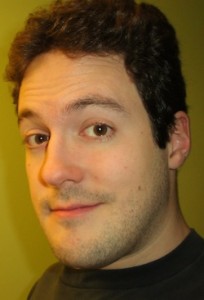 Seth Paul
When not failing to write novels and screenplays, box-office guru Seth writes humorous comedy tracks for films under the name "The One Man Band" that can be found at Rifftrax.com. Although, he has recently succeeded in writing the novella "Jack Alan and the Case of the Not-Exactly Rocket Scientists," available as an eBook on Amazon. He is also the English voice of Zak in "Zak McKracken: Between Time and Space."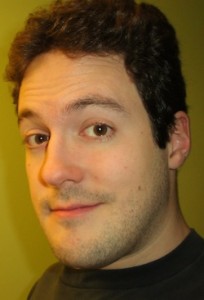 Latest posts by Seth Paul (see all)